Biden calls up National Guard to protect against the growing threat of Dr. Seuss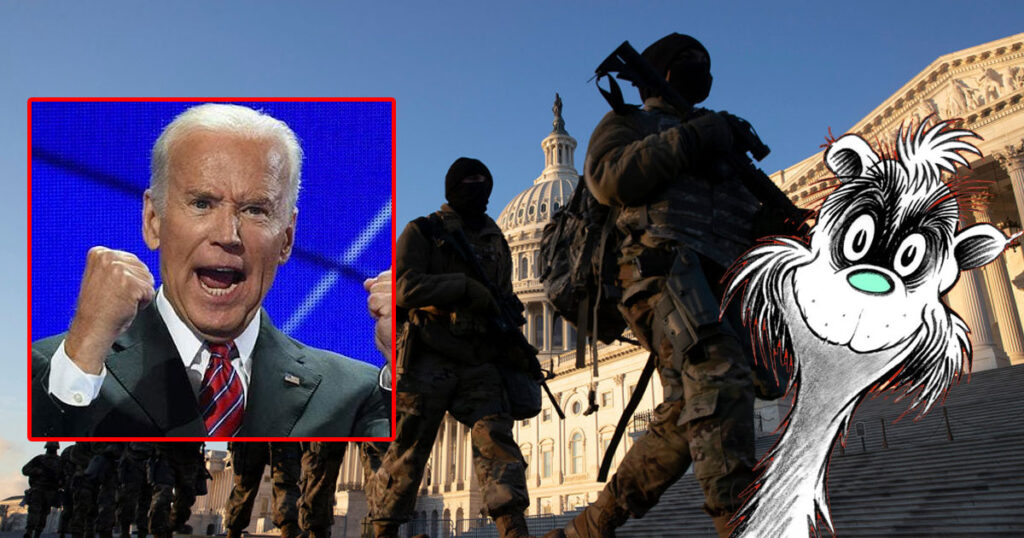 WASHINGTON, DC—President Biden has called up the National Guard to protect the entire country against the vicious new threat of Dr. Seuss cartoons.
"This morning, I called up the National Guard around the country," Biden said through his translator Ozzy Osbourne. "This Dr. Seuss stuff is a matter of national security and is the number one threat to Americans today."
The National Guard has been stationed in Washington DC to ensure that the communist takeover of the United States doesn't look like a military coup. Now the Guard will be stretched to the limit protecting Americans from Dr. Seuss.
The assignment reflects a shift in priorities for the Department of Justice. Under the former President Trump, the DOJ was concerned with breaking up child trafficking and other things. Biden's DOJ will be focused solely on rooting out Dr. Seuss from every aspect of American life.
The DOJ will focus on the Lorax, the Whos, and Thing One and Thing Two, who are particularly pernicious.
"I would make sure that my Justice Department and the civil rights division is focused heavily on those very folks, and I would make sure that we, in fact, focus on how to deal with the rise of Dr. Seussism."

About Author