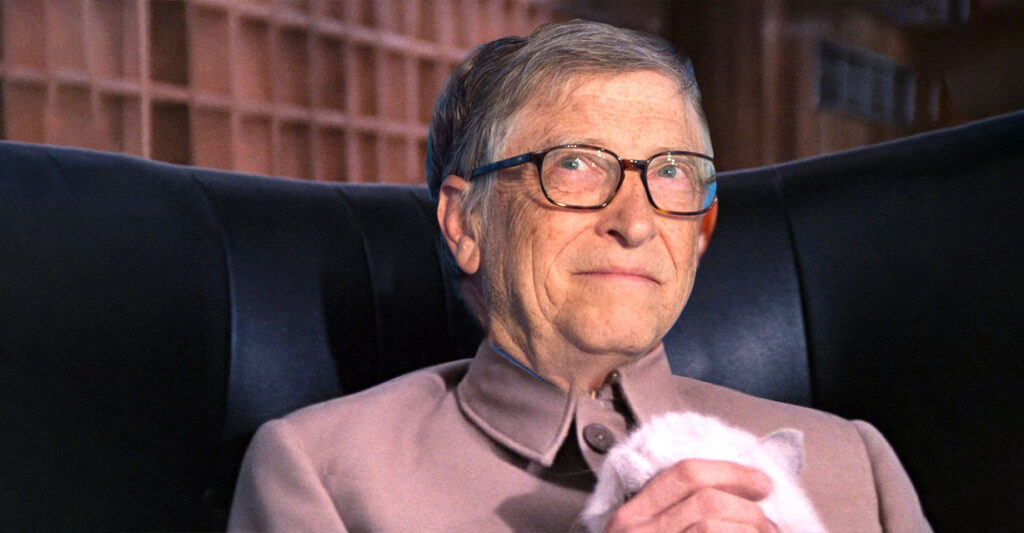 HOLLYWOOD—The 93rd Academy Awards broke a lot of new ground this year including awards for best real-life villain, which went to the totally creepy and absurdly Bond-villainish Bill Gates.
"I'd like to thank the Academy," Gates said via Zoom call from his adrenochrome harvesting factory in Redman, Washington as he accepted the award. "It really means a lot to me that so many people appreciate my hard work and funding of evil anti-human humanitarian causes."
The Oscars added the category after the Emmys awarded New York Governor Andrew Cuomo for a similar award—Best Portrayal of a Mass Murderer—last year.
Last year, Gates took a step back from his role from Microsoft to focus more time on killing billions of people through humanitarian causes.
"With the success of my most recent biological weapon, Wuhan coronavirus, I feel emboldened to push the envelope in killing innocent people through bioweapons and disease," Gates said in the acceptance speech before letting out a creepy Kermit-the-frog-ish laugh.
Gates has been working on depopulation through reproductive rights for decades but only recently added biological weapons to his depopulation scheme.
"The involuntary euthanasia—err I mean the coronavirus—hasn't been as successful as we had hoped, but I know that we can do better if I dedicate more time to the effort of depopulation and totalitarian control of the world," Gates added.

About Author