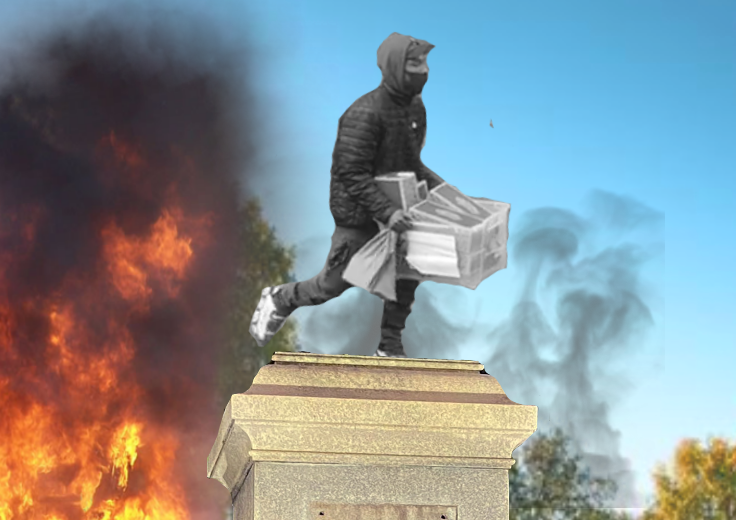 MINNEAPOLIS—An iron statue depicting a Black Lives Matter protestor has been erected in place of an abolitionist monument that was torn down during an earlier protest.
The monument is located where mostly peaceful protesters burned down buildings and looted anything they could get their hands on.

Mayor Jacob Frey commissioned the project. "These are the values that we support today. This is the message we want to convey, not some antiquated concept of abolition of slavery and equal rights for all people."
When asked about the hefty $1 million pricetag, Frey answered, "The federal government will pay for it, along with the billions in damages done by these perfectly peaceful protests because this is all Donald Trump's fault."

U.S. Congressman Alexandria Ocasio-Cortez commented on the statue, "It's like, totally amazing how, like, it's, like, a 3D picture of oppressed people, like, shoplifting bread because they're hungry."

The statue was covered in spray paint within 15 minutes of its dedication.

A few hours later, Black Lives Matter protesters tore it down yelling, "Statues are racist!" and accused the subject of white supremacy.