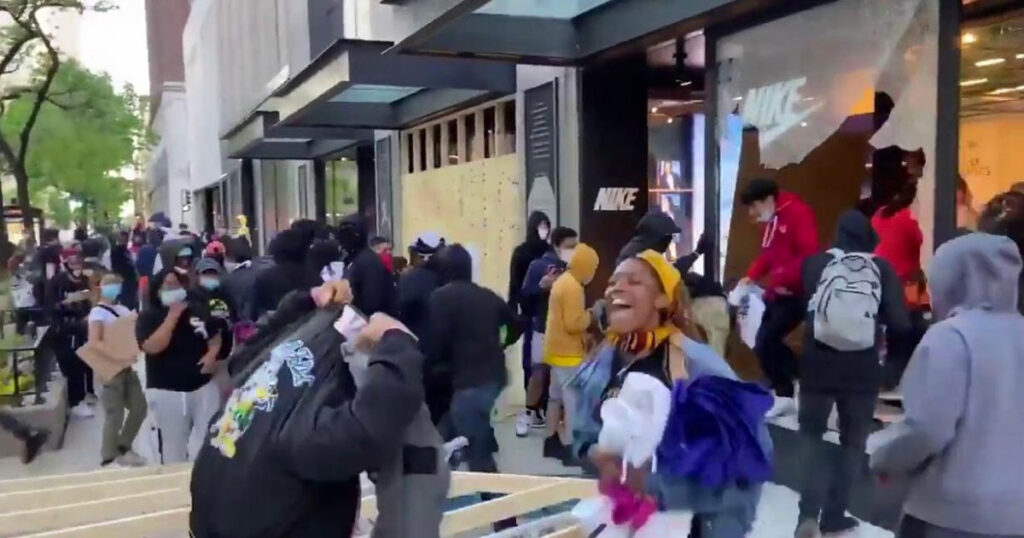 KENOSHA, WI—Black Lives Matter activists across the country are looking forward to some early Black Friday looting once Kyle Rittenhouse is acquitted.
Rittenhouse is on trial for shooting and killing a pedophile and a kidnapper after they tried to kill Rittenhouse.
BLM has taken up the cause of being mad at Rittenhouse because he killed two horrible people during their riot last summer.
"You can't just defend yourself like that at a Black Lives Matter riot," local BLM Chairperson Jerome McStinky said. "Therefore, if that kid is acquitted, we is going to loot the s**t out of the m*******r."
D'Skank Jones has been eyeing a new pair of Nikes ever since the trial started.
"Mmmm, I'ma get me some of those new Blazers girl! That boy better not get acquitted," Jones said.
McStinky said he wanted to make it clear that they will be looting whether Rittenhouse is acquitted or found guilty.
President* Joe Biden has weighed in, saying that BLM should be able to loot on days besides Black Friday as a matter of principle.
US representative Alexandria Ocasio-Cortez (D-NY) has demanded that they change the name of "Black Friday" to "Friday of Color".