BREAKING: Giuliani presents evidence the Supreme Court has never seen before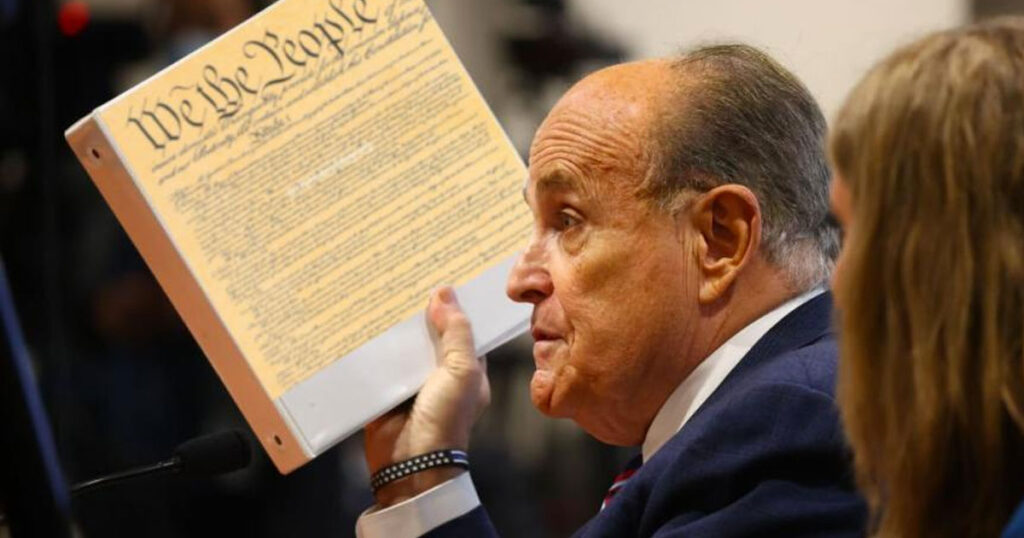 WASHINGTON DC—Attorney for President Trump Rudy Giuliani today presented evidence that the 2020 presidential election was illegitimate, which most state legislators and Supreme Court justices have never seen. He called it "The Constitution".
The presentation was during a hearing on election fraud in Wisconsin, where, evidently most Supreme Court justices have never even heard of it.
"This is truly groundbreaking evidence which proves the election wasn't legitimately and—remarkably—very few judges or justices have seen," Giuliani said.
First reported on TheDonald.win, Giuliani baselessly asserted that the document was the law of the land and that people were supposed to "follow it".
Many justices disagreed.
"Mr. Giuliani brought out this old piece of paper in a binder and said that it was this magical document that were supposed to be ruled by. I'm just not buying it," Justice Kendra Khakiface said.
"I've heard rumors of course that this document exists, but again those are just rumors," Khakiface said.
The presentation came shortly after the US Supreme Court rules that states should go to war to settle differences.