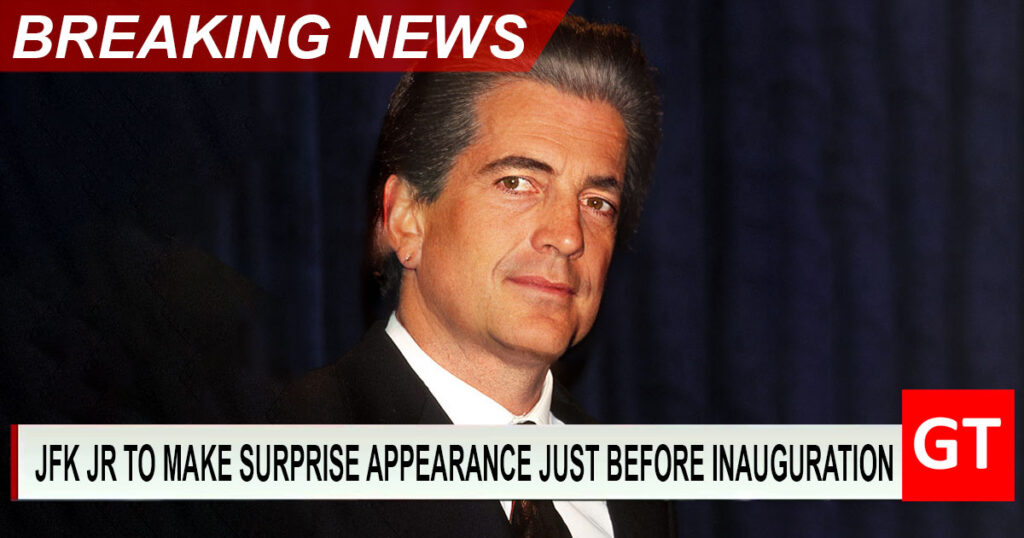 WASHINGTON, DC—Long thought dead from an airplane crash in 1999, John Fitzgerald Kennedy, Jr. is alive and has requested to speak at the inauguration of Joe Biden, who stole the 2020 presidential election.
On July 16, 1999, Kennedy departed from Fairfield, New Jersey, at the controls of his Piper Saratoga light aircraft. He was traveling with his wife Carolyn and sister-in-law Lauren Bessette to attend the wedding of his cousin Rory Kennedy at Hyannis Port, Massachusetts.
It was widely reported that Kennedy lost control of the aircraft and crashed, but, Kennedy now says, he staged the crash because he "just didn't want to go to the wedding."
Kennedy will speak mainly of governmental structures and righting injustices in the world.
The news comes as a major surprise to everyone considering his body was found and cremated then scattered at sea.
Sources close to Kennedy say that he will approach the inauguration podium at the US Capitol on a white unicorn and drop many rhetorical bombs.
Sources say Kennedy has been living in Florida and enjoying life out of the limelight but that it "is time."