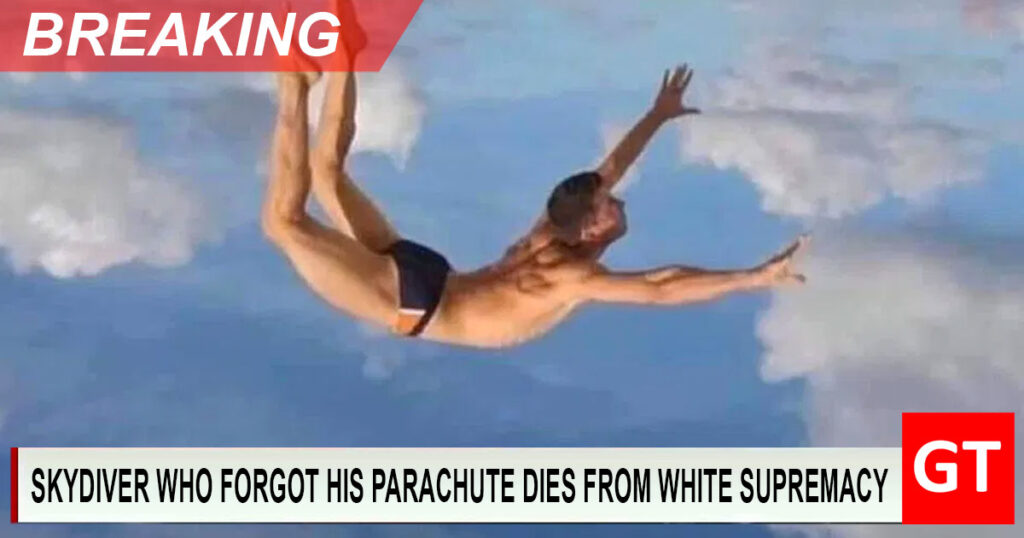 US—As President* Joe Biden has made abundantly clear, white supremacy is the most lethal threat to America—more deadly than Antifa or Black Lives Matter, more dangerous than even the worst pandemics. Now we're starting to see why.
California health officials reported that a 32-year-old San Diego resident, Carl Junior, with no preexisting conditions has died from white supremacy after jumping out of an airplane without a parachute.
Investigators have yet to find the direct link to white supremacy, but assure us that it was definitely the culprit.
"White supremacy is clearly the biggest threat to our democracy," Biden said at a recent press conference. "Why just the other day a black man in Georgia killed five white guys just for being white because of white supremacy. And gang violence in Chicago leaves nearly 100 people shot by black gang members every week because of white supremacy."
Biden has yet to fulfill his campaign promise of ending white supremacy since being elected* president.