Committee swears this debate will be totally unbiased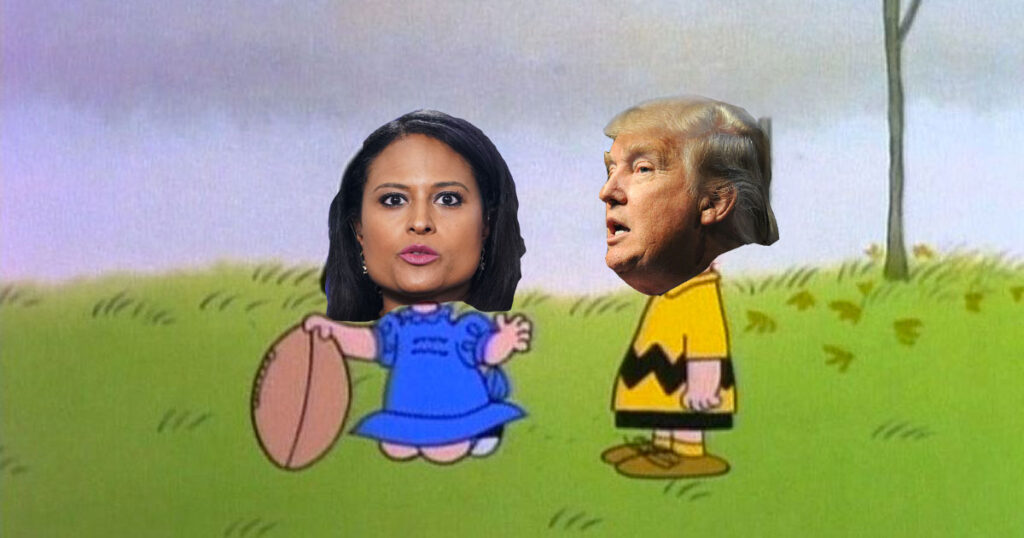 Nashville, TN- The final presidential debate between Joe Biden and Donald Trump will be held this Thursday night in Nashville, TN! Members of the debate commission have promised that in no way, shape, or form will this be a biased debate.
At the request of many American viewers, the candidates will be muted at designated times in order to let the other candidate speak. The designated times include:
Opening statements
Closing statements
When Trump is about to say something important or intelligent
When Biden is about to Gaffe
The Republicans have agreed to have a representative in the sound booth to prevent unauthorized use of the mute button. For reasons unknown, the Democrats are refusing to do this.
Critics of the debate commission have claimed that the debate favors the democrats because, democrats are actually running the debate.
"Democrats are not controlling this debate!" said former president Obama, "We are not setting Trump up to fail! Why, the moderator the debate will be politically neutral!"
We wanted to interview Biden about the alleged bias of the debate, but he refused to speak to us and has not been seen for days. We do know however, that his World of Warcraft characters are prospering!
The moderator Obama referred to will be Kristen Welker. Miss Welker describes her political stance as "very neutral." The debate commission has assured us that just because Welker registered as a democrat in 2012 and 2004, that no concerns of bias are necessary.
"I will remain a neutral moderator," said Welker, "I promise not to help the next president in this debate. It's a moot point, anyway, seeing as Kamala Harris won't even be there!"
The questions of the debate have been released exclusively to the Genesius Times. Here are some of the questions for each candidate.
For Biden:
What is the best flavor of milkshake?
Were you serious about raising taxes or just kidding?
What is your favorite color?
For Trump:
Covid-19 dude, WTF?
Why is the nation divided?
People have rioted and it is obviously all your fault, how can you allow this?!
And for those who have asked, yes, the Fly is scheduled to make an appearance!