Democrats deliver Trump's re-election papers to the Senate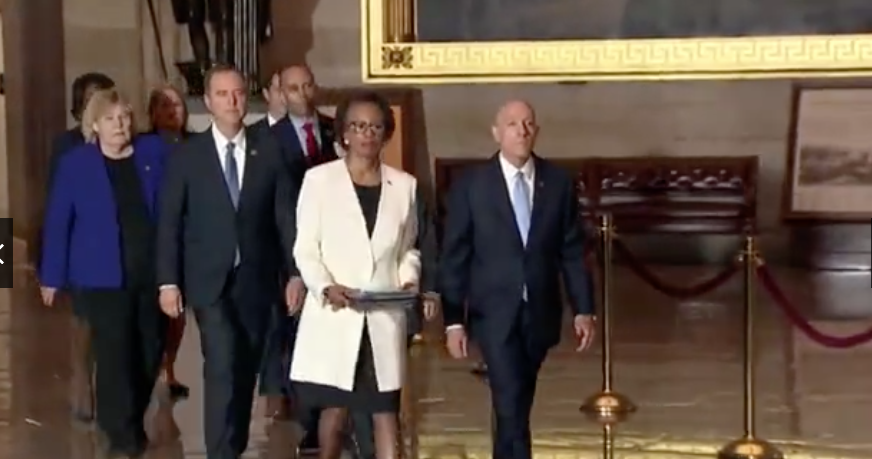 After weeks of rhetorical fire and fury, a handful of U.S. House members walked quietly across a hushed Capitol on Wednesday to deliver President Trump's re-election papers to the Senate, paving the way for the inevitable re-election in November.
"We've never seen a ceremony like this before," political analyst Jerry Jabba said. "It really marks the occasion nicely, I think."
Led by the House of Representatives' sergeant at arms and the House clerk carrying the re-election papers on a silver tray, seven House managers including Rep. Adam Schiff walked through a nearly empty Statuary Hall and the soaring Capitol rotunda.
More than a dozen Senate Democrats sat silently at their desks when the group arrived at the Senate. They were joined by two Republicans, Majority Leader Mitch McConnell and Senator Kevin Cramer.
After the House impeached President Trump, his popularity along with his campaign donations increased. The re-election papers signify the formal declaration of Trump's inevitable victory.
Speaker of the House Nancy Pelosi isn't giving up though. She waved a sign that read, "#DefendOurDemocracy" as she persisted in undermining a duly elected president.