EXCLUSIVE: Excerpts from Stormy Daniels's new book 'Under the Weather'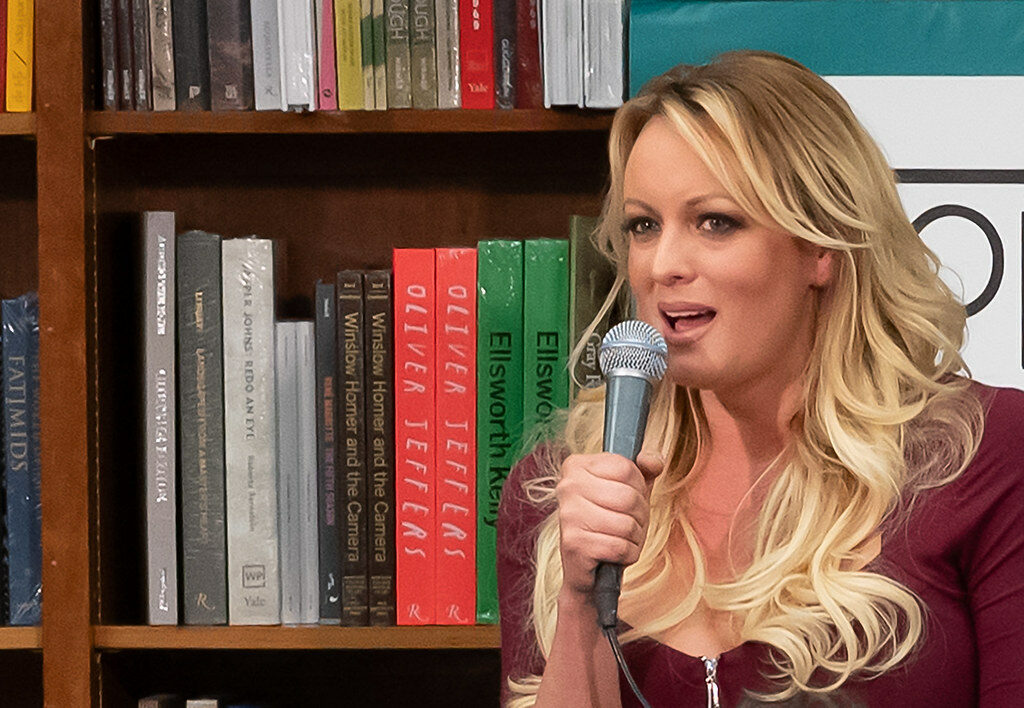 Stormy Daniels has a explosive forthcoming book 'Under the Weather: My Life with Mr. Ed and Our Secret Love Child Alexandria Ocasio-Cortez.' 
Daniels also includes a few details of her time with President Trump in her new book:
Don was terrible at directions so whenever we would get lost he would stop the limousine and have me get out and lay on my back and tell him where we were.

Don loved his motorcycle and on cold mornings I would suck start his Harley Davidson to show him I could be a Jersey Girl too.

Don had me fill out a application for employment one time and I was a little confused with the first couple of questions: 1. Where do you live?' A) Under a bridge. B)Backseat of a 57' Chevy. C) Wit my old lady. 2. What kind of equipment can you operate? A) Switchblade. B) Mac 10. C) Garbage truck. So I asked Don and he said, "Oh, sorry that application is for my driver."
The book is set to break all records.

About Author