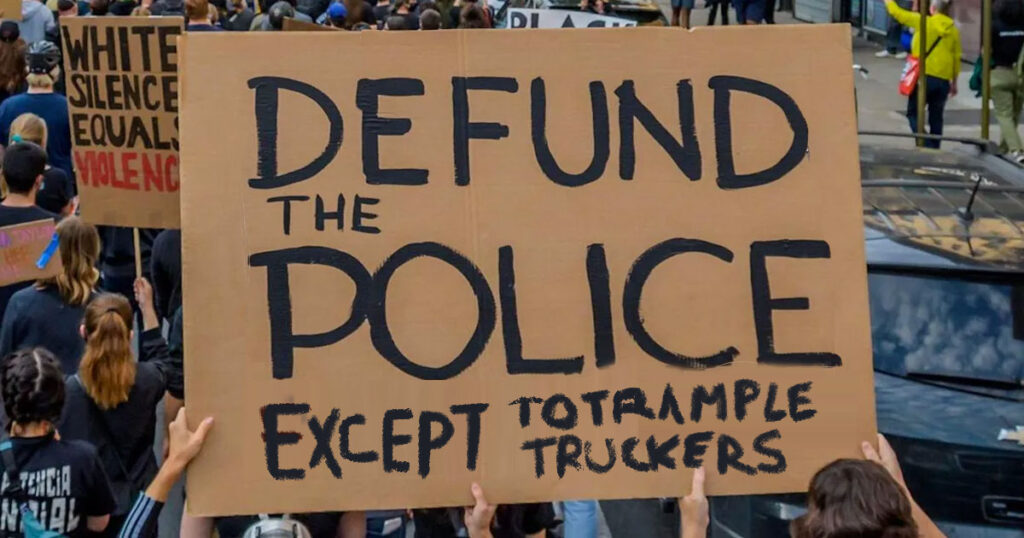 NORTH AMERICA—The International Leftist group Abolish Police has officially changed its name to "Abolish the Police Except to Trample Peaceful Truckers (APETPT)," a spokesman announced today.
The group, which has been active all across America leading up to the 2020 election and in Canada for the Black Lives Matter protests is now rebranding amid major anti-vaccine-mandate protests.
"We need to eliminate police altogether," APETPT President Hip O'Crite said, "except of course to shut down protests against medical fascism."
APETPT and other leftists celebrated the police trampling peaceful protesters in Ottawa Friday.
"We hope there are more innocent people trampled by police," O'Crite said. "All cops are bastards except for those brave guys on horses rolling over grandma!"
Prime Minister Justin Trudeau applauded the move.
"Some police are tyrannical and should be defunded. But the guys that injure people professing peace and love and trample people that defy me need to get raises," Trudeau said.

About Author