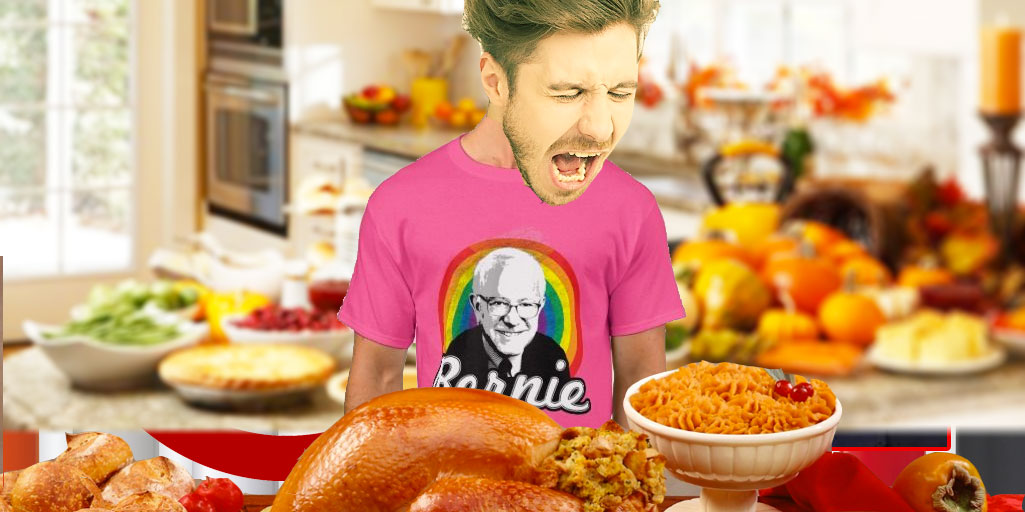 A local Bernie Sanders fan is planning on yelling about the evils and inadequacies of capitalism—especially having so many dessert options—during his annual 7-course Thanksgiving meal.
The pink-clad soclialist will be celebrating 'Thanks-But-No-Thanksgiving', which is a counter to the traditional Thanksgiving holiday, by cursing the evils of the capitalist system, which affords him the ability to complain about being so privileged.
"I want to show my ingratitude for living in the most bountiful society in the world ever by vociferously complaining about the economy while everyone is partaking in delicious turkey, sweet potatoes, and pumpkin pie," said Communist Benji Mulberry, who will be forced to sit at the "little kids' table" for the 15th time this year.
Mulberry says that Thanksgiving is a racist holiday pushed by the capitalist patriarchy and he won't be taking part, except for the part about the copious amounts of delicious food that is unavailable in communist countries.
"Communist societies don't have to put up with such oppressive institutions like 8000-calorie meals. I mean, do we really need 23 options for dessert?" Mulberry added as she dug into her second slice of pecan pie.