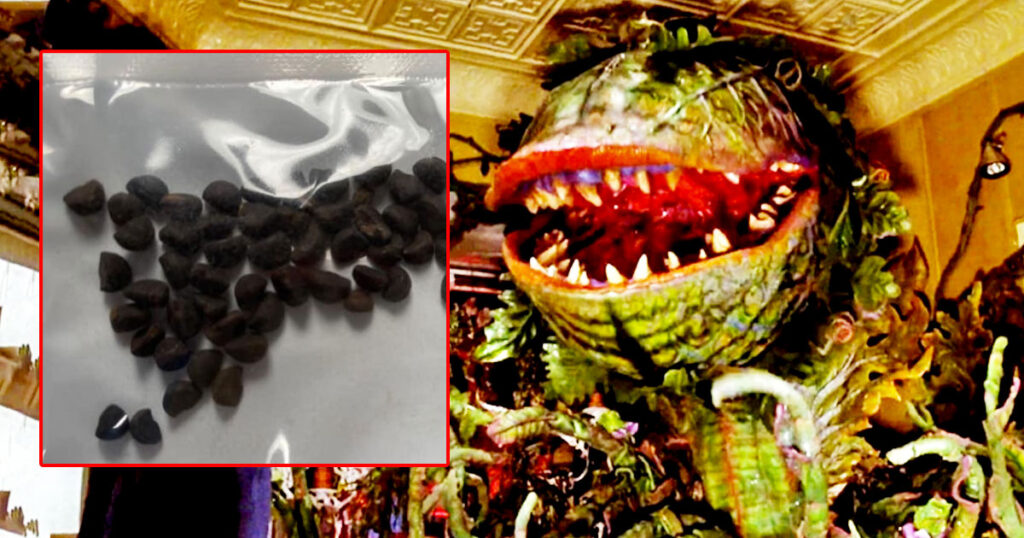 PROVO, UT—A local man, Harry S. Truman (no relation to the president), was eaten alive by the plant that grew from mysterious Chinese seeds sent to him accidentally.
Truman's wife said that he was excited to find two small packages in their mailbox on Tuesday. Although most of the writing on the outside was in Chinese, the label indicated there would be earrings inside.
But they weren't earrings. They were mysterious 5G Communist Chinese seeds.
Having some experience in gardening, Truman planted the seeds, which produced a bizarre sprout, similar to a Venus fly trap, only hours later.
People all over the country have received the strange packages and authorities have said that people should not plant them.
"Now we know why," Truman's wife said. "That plant started growing and growing. We thought something was a little off when it ate our cat Fluffy, but at that point we couldn't cut it down, it was so big and Harry has had problems with his back."
Truman was eaten by the plant on Wednesday at 3:31 pm. Funeral arrangements are being made.
"This is just really sad to see," City Councilmember Gerald Poon said. "Harry was a pillar of the city, a really good man. It's just a shame to see those Commies take another one of ours like this."

About Author