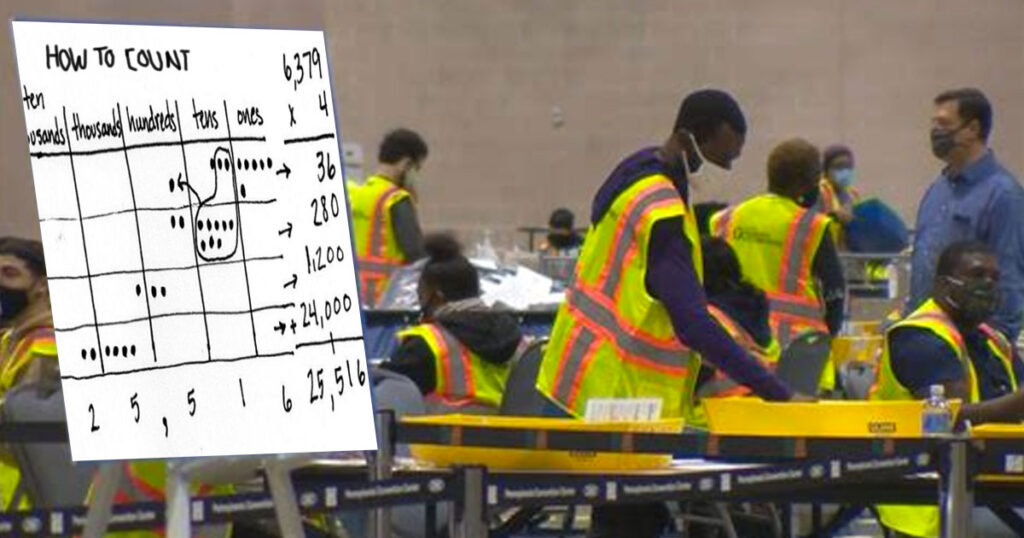 PHOENIX, AZ—Election officials in Maricopa County have explained why the audit of the 2020 presidential election there may have come up with a different total than the certified election results.
"Why might the Cyber Ninjas' ballot count differ from our official election night count? Well, we used Common Core math to come up with a reasonable number. We suspect that the Cyber Ninjas used the old racist way of counting, which would totally explain it," Maricopa County tweeted.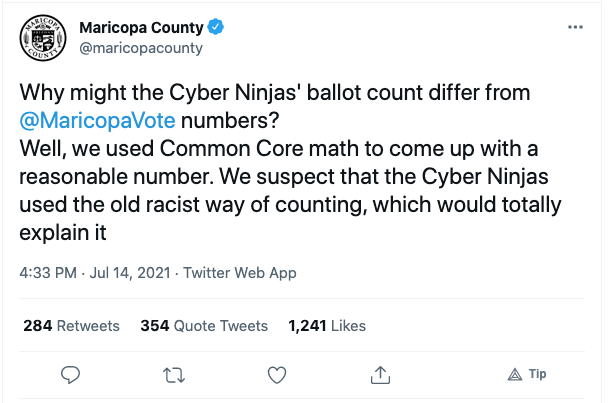 According to a spokesperson, the "old racist way of counting" is that which results in accurate totals.
"Accuracy is racist when it comes to election math. That's the beauty of Common Core," Maricopa County Supervisor Dick Headhole says. "It really comes down to do you want reasonable numbers to get Joe Biden elected or do you want actual vote totals that are racist?"
Maricopa defended their use of Common Core math for such a simple process of counting.
"The fact that you have different people getting different vote totals is how you know the process is working. How else are we expected to trust the results if we can't fudge the numbers?" Headhole added.

About Author