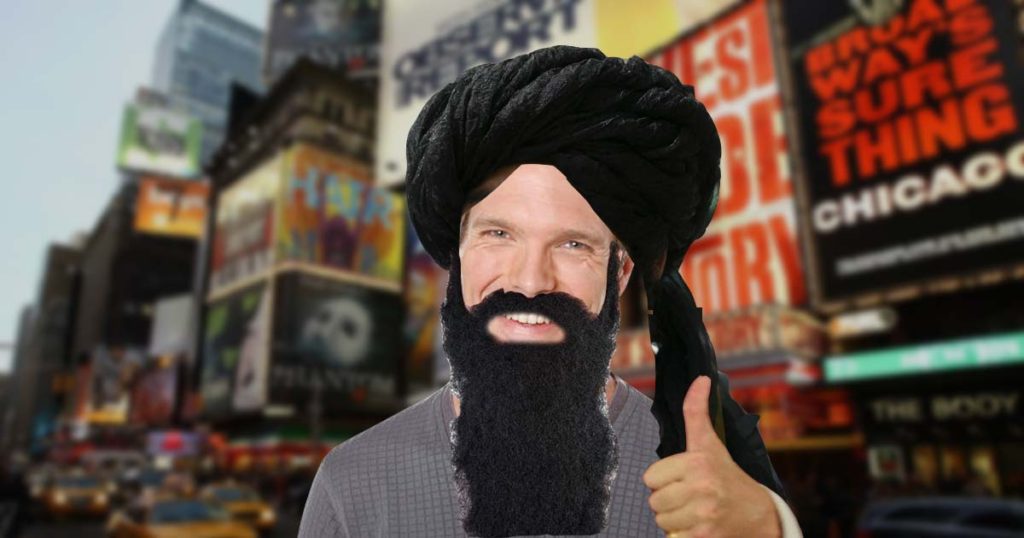 NEW YORK–Thousands of New Yorkers across the city today are pretending to be Afghani terrorists so that they can move freely about the city and do several everyday activities like indoor dining and fitness clubs without having proof of having the experimental COVID vaccination.
"It was really easy," Mark Strubbel of Bronx said. "I had some old, smelly clothes that I used for a turban and I threw a blanket over my shoulder and strapped on some dynamite. No one so much as gave me a dirty look when I tried to buy dinner."
Mayor Bill de Blasio–formerly Adolf Wilhelm III–announced the program would go into effect the week of Aug. 16, though he said Monday that his executive order would be in force beginning Tuesday and they wouldn't be asking for "ze papers" until September 13.
Many of De Blasio's COVID measures have been wildly popular including the "Work from home will set you free" program and the "Close every business except for abortion mills" program.
But all immigrants and refugees coming into the country–including terrorists–are exempt from those rules. So, savvy New Yorkers are taking advantage.
"If I have to blow something up to prove I'm a terrorist so they won't ask me for proof of vaccination, then so be it," Gary Jones of Rockdale said.

About Author