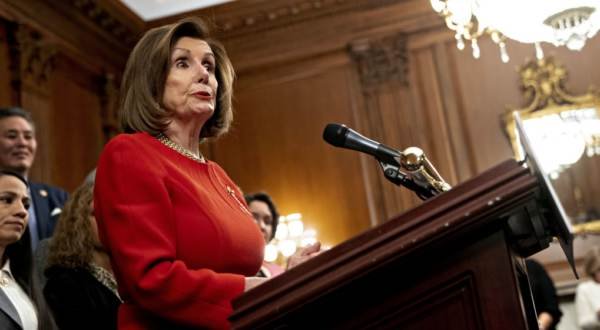 House Speaker Nancy Pelosi, D-Calif., is furious that a top Iranian general, Qassim Suleimani, wasn't warned before he was obliterated by a drone strike.
"This is totally unfair to that general to just kill him without warning," Pelosi said in a press conference. "Trump should've told him he was going after him."
"The Administration has conducted tonight's strikes in Iraq targeting high-level Iranian military officials and killing Iranian Quds Force Commander Qassim Suleimani without an Authorization for Use of Military Force (AUMF) against Iran. Further, he didn't even tell the guy!" she added.
Suleimani and the Quds Force have killed hundreds of Americans and other coalition forces over the years, and in recent months the Force has attacked bases in Iraq, including a Dec. 27 attack that killed a U.S. contractor and wounded several service members, setting off the latest conflict.
The Pentagon defended the move.
"It is generally not our policy to warn the masterminds behind terrorist and other antagonistic military operations that we're going to kill them," a statement by the DoD stated.

About Author