Putin says it's too late to invade because his favorite show '1883' is starting in 15 minutes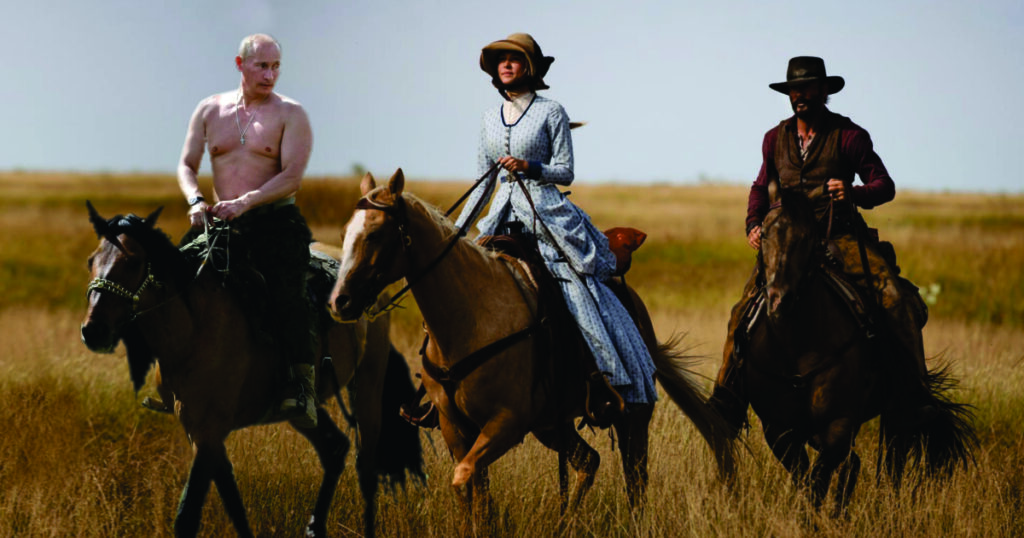 MOSCOW—President Putin's motorcade pushed through rush hour traffic as he hurried home to catch the season finale of his favorite show, '1883'. The 'Yellowstone' prequel is a huge favorite in Russia as it is everywhere it is shown.
He quipped, "Maybe we could have invaded the Ukraine even as late as this morning but I can not miss this exciting episode and I have so many questions about what is going to happen to the Dutton family and that heart throb Elsa.
"I guess the 'invading season' is over now and we will have to wait until next year so I think the Ukraine can thank the show's creator for saving their asses. You know, I can't say enough about Sam Elliot's acting… he has been around forever and I liked him so much in that small cameo part in the Big Lebowski and what about Tim McGraw and Faith Hill, huh? Do you have… does anyone have Isabel May's number? Is she seeing someone?"
The Biden administration commented that they also are hooked on the show and have sent all the show's cast and crew American cigarettes and coupons for the Cat-fil-A dinner combo.

About Author