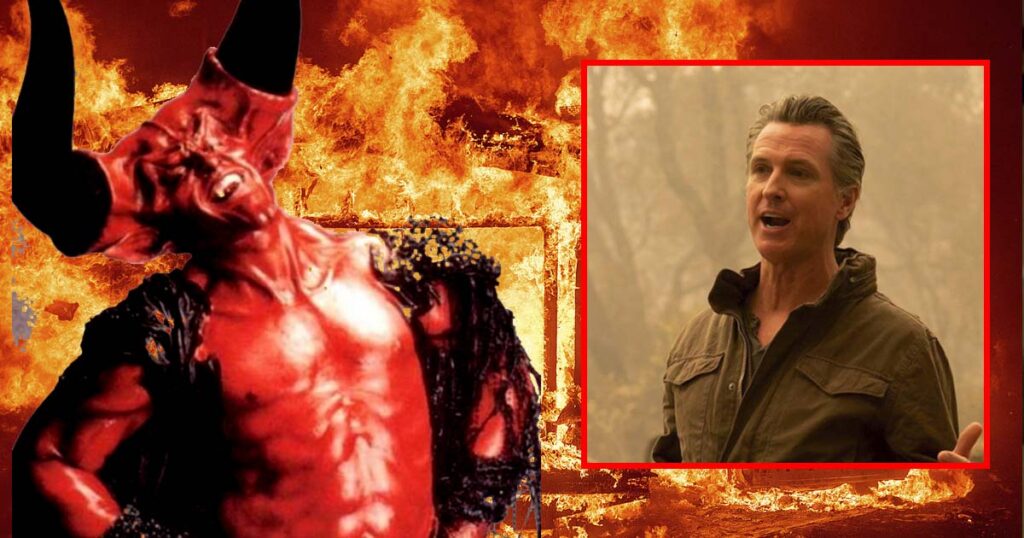 LOS ANGELES–The fallen angel Lucifer, also known as Satan, has purchased a summer home in California after Governor Gavin Newsom and local officials have made the state just right for his liking.
"Newsom really has bent over backwards to make me feel at home here. This place has everything! Rampant homelessness, disease, and violent crime; rolling blackouts and human feces on the sidewalks; and let me tell you, they've finally started supporting the last pillar of sexual immorality: pedophilia. It's literally like Hell on Earth!" Satan said before driving a flaming pitchfork through several onlookers.
Satan has winter homes in Afghanistan, South Africa, and New York City, but this is his first summer home. The Prince of Darkness usually likes to remain in Hell for the summer since the bitter cold fires suit his digestion, but as he says, "the offer was just too good to pass up and interest rates are unbelievable!"
Satan will be spending time in Gavin Newsom's old vacation home that was engulfed in the Kincade fire north of San Francisco.
Newsom sees the move as justification that he's doing something right.
"Sure people are leaving by the millions due to the hellish apocalypse that we've created, but clearly some people like it this way."
"Please try not to disturb me," Satan said. "I'm going to try to catch up on my Netflix films. They've done such great work for me there in Los Gatos."