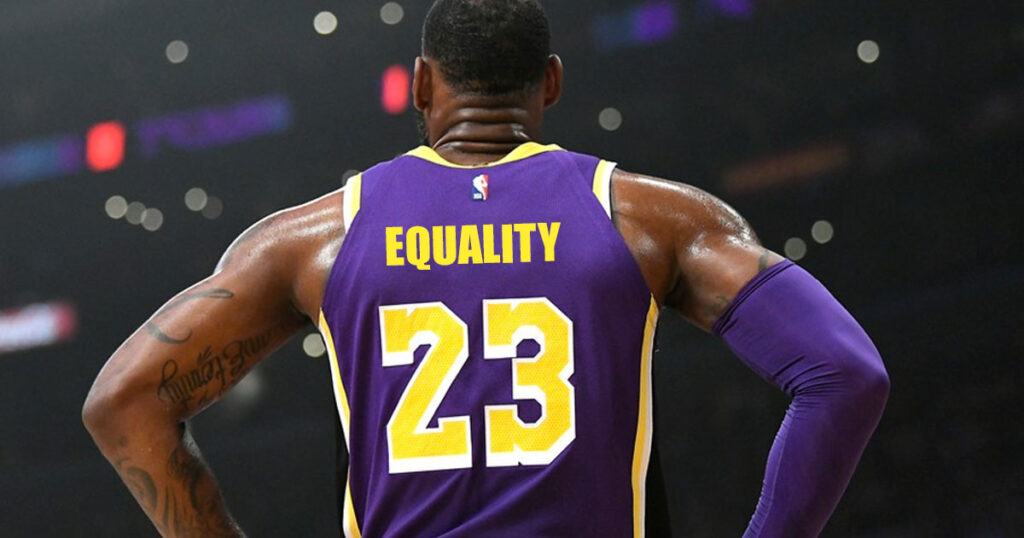 LOS ANGELES—The National Basketball Association is putting its money where its social justice mouth is. To ensure equality in the league, all games will now end in a 93-93 tie, regardless of which team is better or worse or which team scores more points. There will no longer be a winner of NBA games.
NBA Commissioner Adam Silver said that the brave move was a statement to prove that the league is willing to stand behind its belief of equality.
"We're not like the NFL or major league baseball," Silver said in a press conference. "We actually believe in equality. And we're going to prove it on the scoreboard."
The NBA will also institute a flat salary of $2 million a year for all players regardless of talent.
NBA star LeBron James was skeptical of the changes.
"I mean, I'm all for equality, but you know, equality for other people and other situations. I'm not talking about equality on the basketball court," James said.
Silver said he was confident that attendance will soar with the new equality rule but that he's not sure how the playoffs will work.
"I guess we're going to have to pick who moves on in the playoffs. We'll probably pick the teams that best virtue signal," Silver said.