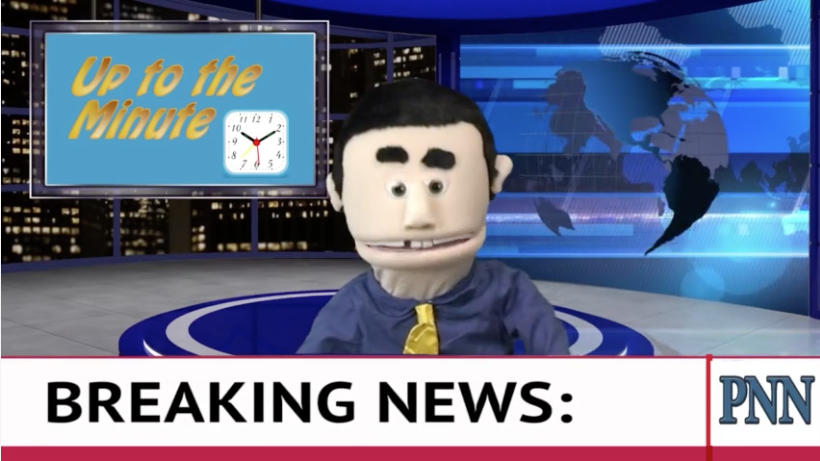 Welcome to PNN news, the Puppet News Network. This is your up to the minute update.
Taliban forces continue to surge through Afghanistan. Having taken control of most of the country, their focus has turned primarily to raping and beheading.
Girls as young as 12 and goats as young as only a few months old are being forced into marriages with Taliban fighters under threat of death. Although watchdogs from PETA are concerned that the goats may not have offered consent, the state department, and our reporters on the ground, have assured us that the latest round of actions by the Taliban have been mostly peaceful.
US interests in Afghanistan continue to be in jeopardy. Under the Taliban the women's vote is likely to evaporate, as well as the right to drive, to learn, and to wear something other than a sack [burkas] in one of 3 pre-approved colors.
Regarding LGBT concerns, It still remains to be seen how the Taliban may respond to bachi bazi, or 'boy play', which had been materially supported by the U.S. government. The state department is monitoring the situation closely, along with a visiting contingent of child drag queens from the U.S.
In brighter news, General Mark Milley has reported that among the Humvees, drones, and cache of US weapons seized by Taliban fighters, there are also over 100,000 copies of Ibram X. Kendi's best selling "How to Be an Anti-Racist". In high level discussions with the Taliban, U.S. officials are encouraging them to read the book, and remain hopeful about the effect it might have on the future of Afghanistan.
In domestic news, The Washington Football team has company! The Minnesota Vikings will become the The Minnesota Football team, as the name came under fire for not being inclusive, or representing any of the players on the team. Similarly, the Seattle Seahawks will become simply The Seattle Football Team, as only one of their players publicly identifies as a Seahawk.
Finally, the Cleveland Browns will be changing their name to the Cleveland Bipocs. In Hockey, the BlackHawks will also be changing their name, although owner Rocky Wirtz assures us this change is only being made because the fan base is tired of being made fun of. Green Bay is considering similar changes.
This has been your PNN news minute!

About Author