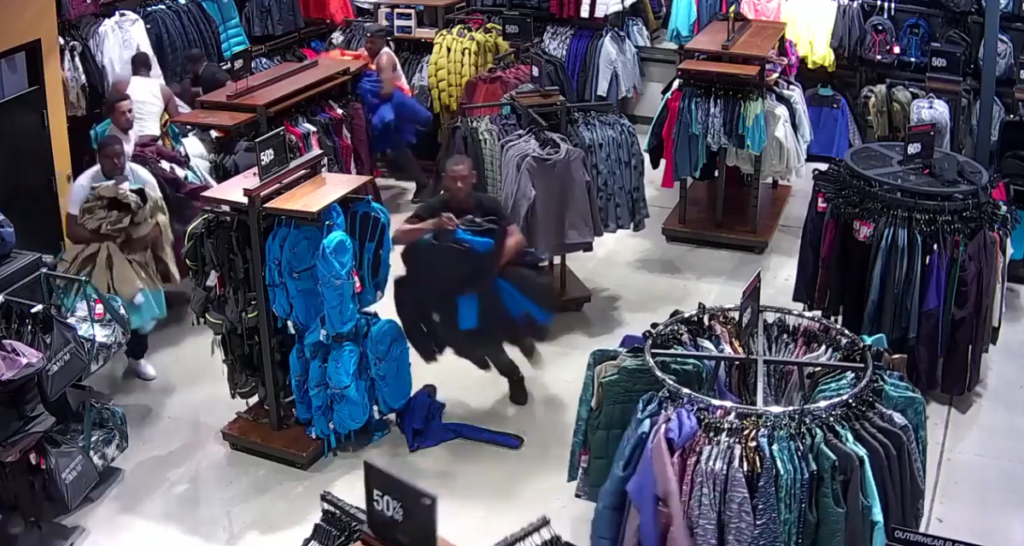 Ten socialist Bernie Sanders supporters invaded a North Face store in Wisconsin as part of a flash mob campaign rally, stealing jackets and other items worth $30,000 to redistribute to themselves.
"Ten African-American Bernie supporters entered the store and each of them took the merchandise they could carry before they ran to their cars and left the property," said Sgt. Aaron Schaffer of the Pleasant Prairie Police Department.
"Bernie is an advocate for democratic socialism and these supporters were just trying to show what it will be like when he's elected," political analyst Jerry Jabba said.
"This was an organized campaign event. They had planned this, they had traveled to this outlet knowing what stores they were going to," said Police Chief David Smetana.
Schaffer also announced that the suspects remain at large, but investigators are examining the video carefully in an attempt to identify the supporters.
The Bernie campaign rally participants used at least three vehicles to carry out their loot. Among them were identified a Dodge Magnum, a Pontiac Grand Prix with Indiana license plates and a smaller vehicle that could possibly be a Pontiac G5 or G6, or a Chevrolet Cobalt.

About Author