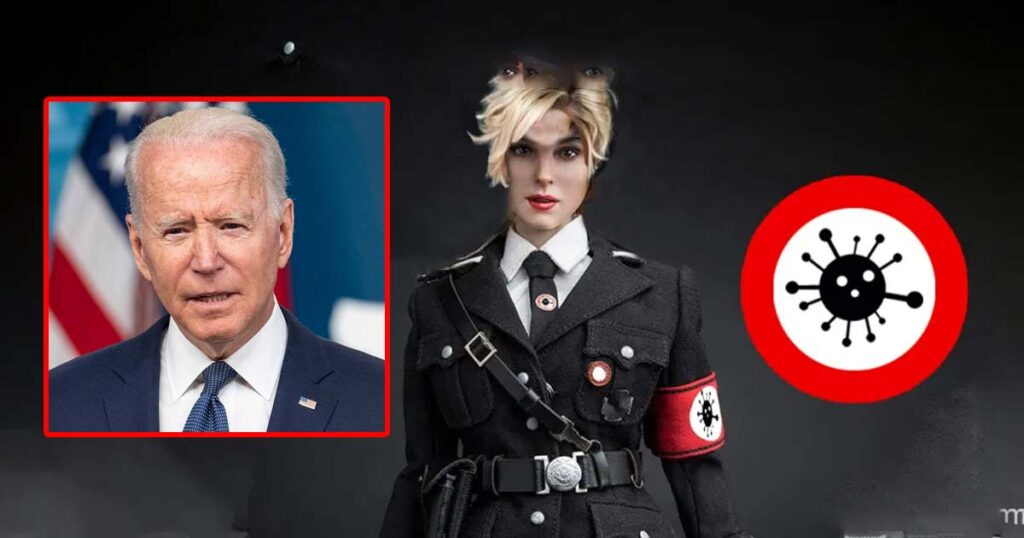 WASHINGTON, DC–President* Joe Biden announced Tuesday that his administration would step up efforts to get Americans vaccinated against COVID-19 with a new program that would go "door to door, literally knocking on doors," urging people to get the shots.
He unveiled the new uniforms the vaccine informants would be wearing: black suits with red coronavirus armbands and a black whip.
During his remarks the president said that "We need to go community by community, neighborhood by neighborhood, and oft times, door to door, literally knocking on doors" to encourage the vaccination for a disease so bad that you have to be tested to know if you have it.
Those knocking on the doors will offer information about the safety and effectiveness of the vaccine and peak around to see if there is anything amiss or unusual about your dwelling.
"If these informants don't see anything amiss, then they will let you go about your daily routine," Biden said. "But you're going to need to take the shot."
Critics say that the uniforms look eerily like Nazi SS uniforms.
"C'mon man, we're anti-fascists!" Biden said. "We're going door-to-door for your own good!"

About Author