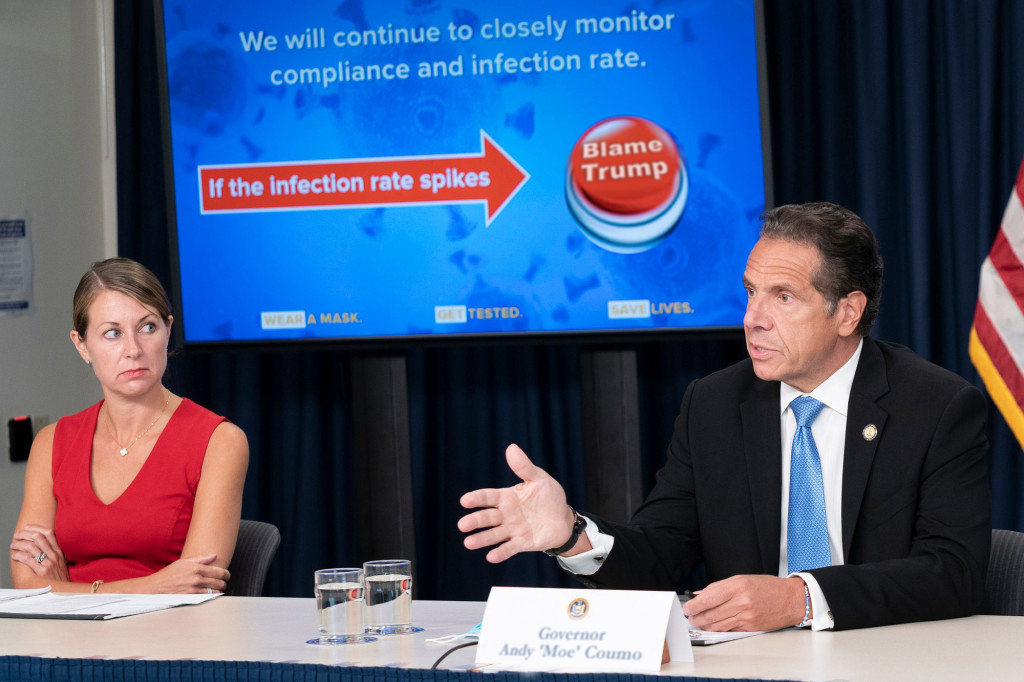 NEW YORK—In an effort to shore up dwindling support, New York Governor Andrew Cuomo announced he will be introducing new legislation to broaden his base.
Having eliminated a large segment of Democrat support among the elderly, Governor Coumo now hopes he can turn things around by legalizing marijuana, sports betting and killing old people by mistake.
Cuomo said, "I mean, really, killing old people by mistake is the same as betting on the Jets to cover the spread. We all know it's wrong but it shouldn't be illegal, right? It's just a mistake and you move on. Fuggetaboutit!"
When asked about the cover-up of nursing home deaths, Coumo responded, "Listen, there's plenty of blame to go around but I'm not here to point fingers at all those responsible, like my staff that should've known better or the 'experts' that didn't tell me forcing nursing homes to take in COVID patients wasn't just stupid but criminally incompetent management.
"How about all those people who didn't tell me that nursing homes were full of old people? Sure, they all made mistakes but I'm willing to forgive and fuggetaboutit. It's time to move on."

About Author