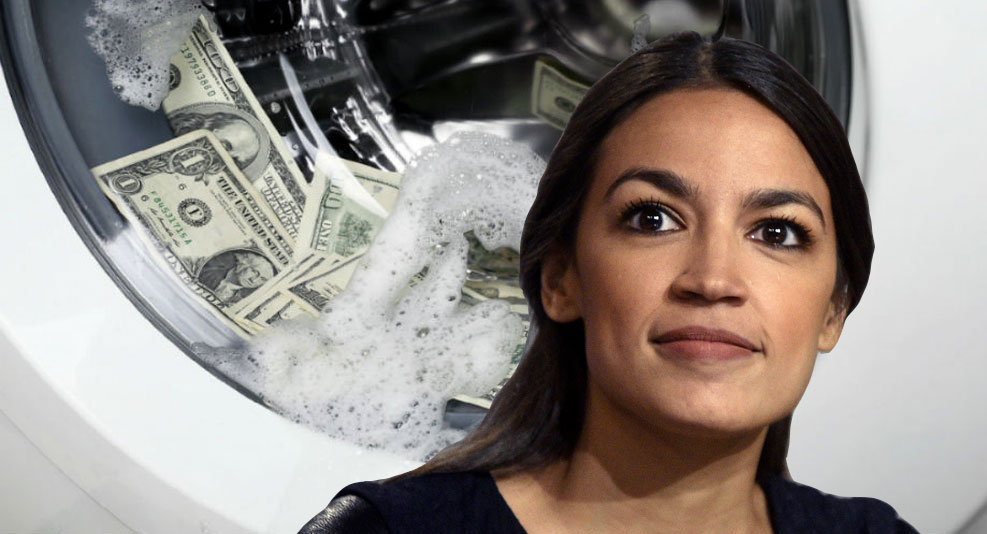 NEW YORK CITY—Since her election to Congress, Rep. Alexandria Ocasio-Cortez (D-NY) has been the object of constant mockery, and for obvious reasons. She's been especially lampooned over her alleged proficiency in economics, and her own words and actions over the years tell us that AOC is as knowledgeable in economics as your five-year-old son is in physics. And nothing against your five-year-old son. Or physics.
In any event, AOC has decided that she finally wanted to put this controversy to rest, and to that end published an economics dictionary of her own to demonstrate her undisputed expertise on the subject, called, "AOC's Dictionary for the Economically Impaired." We've provided our readers with a partial sampling of AOC's dictionary.
Appreciation – what I don't get enough of
Bonds – a famous baseball player
Capitalism – economic system based on the use of capital letters
Cartels – wait, aren't those only found in Mexico?
Chapter 11 – the chapter that follows Chapter 10, duh
Complements – more things I don't get enough of
Depression – the mood I get into when people make fun of me
Duopoly – second upgraded version of the game Monopoly
Eminent domain – something Donald Trump made up
Financial instruments – I've only heard of musical instruments, not financial ones
Free market – the only thing that has the word 'free' in it that I still hate
GDP – grossly dumb people
Interest – what I lack the most in my job
Liquid asset – an asset not in the gas or solid state
Mean – how everyone treats me
Monopoly – classic board game
Money laundering – cleaning cash to prevent the spread of COVID
Oligopoly – third upgraded version of the game Monopoly
Price ceiling – who on Earth puts prices on a ceiling?!
Socialism – economic system that has never been tried before
Supply and Demand – if I demand something, you supply it
Yield – a street sign
We hope you've been enlightened by this. We have no doubt that AOC will go on to win the Nobel Prize in Economics for her outstanding work, and then spread her vast knowledge to the rest of the nation. At which point we'll have no options or future.