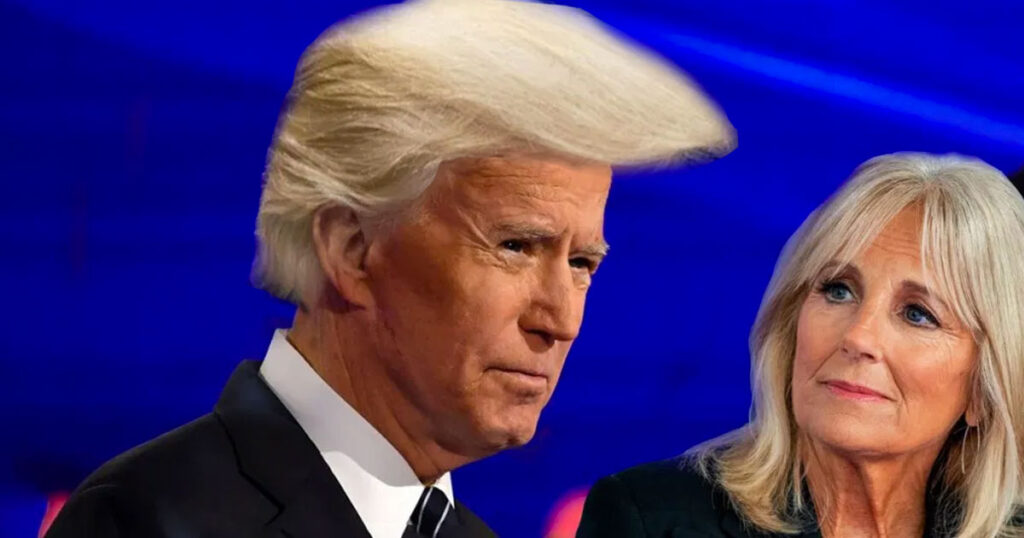 WASHINGTON, DC—In an effort to understand and woo Trump supporters, Dominion-select President Joe Biden is trying a new hairdo.
"I just don't understand it," Biden said through an interpreter. "The news media, the celebrities, and Facebook and Twitter are all telling people to hate Donald Trump, yet his popularity persists. They impeached him twice and his approval rating increased! It must be the hair!"
Biden said it took a couple weeks of calling a lid early to go home and grow his hair out longer and that he went to Trump's hair stylist to get the look exactly right.
"If I don't get some of those low-life, racist Trump supporters on my side with this hair, I'm at a complete loss of what to do. They're complete morons who can't be trusted with free speech or a right to bear arms. They should all be imprisoned," Biden said. "I just don't get why they don't like me."
Biden has been advocating for unity in America through intimidation and a campaign of riots and Molotov cocktails.
Reportedly, Dr. Jill Biden, PhD. is not impressed with her husband's new hairdo.
"If the people don't like Joe for the senile old pedophile he is, it is their problem," she said.

About Author