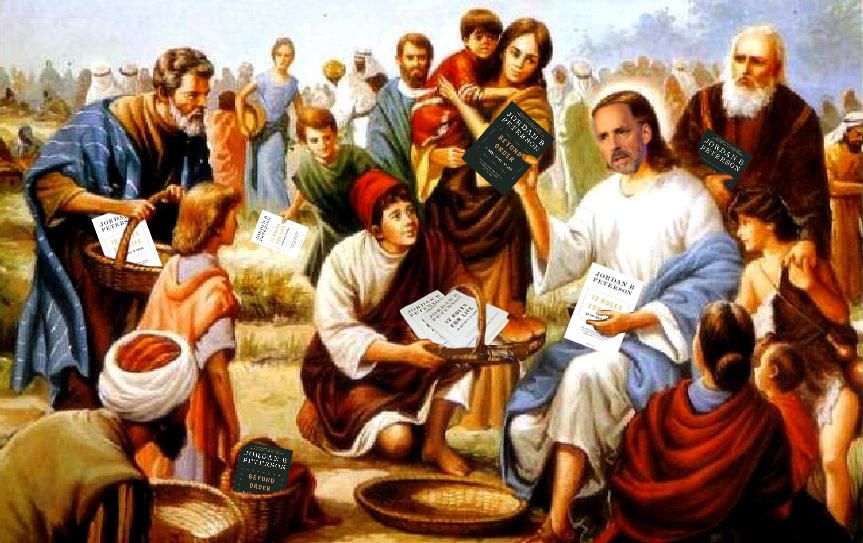 TORONTO- Upon returning to campus following a lengthy sabbatical, University of Toronto Professor Jordan Peterson was greeted by 5,000 fans eager for a lesson in personal responsibility.

Peterson knew the crowd was hungry for guidance but did not have a venue adequate for a lecture that size.

"Where can we reach all of these people?" he asked his touring associate, Dave Rubin.

"It would take days of lectures and thousands of dollars in security to give each person just a single taste of introspection and objective truth," responded Rubin. Peterson already knew what he was going to do. He wanted to test Dave's faith in his intellect before addressing the crowd.

A child approached the doctor, handing him a basket containing five copies of Peterson's '12 Rules for Life' and its follow-up. "Can you sign these, please?" the boy asked.

"You got it, bucko," Peterson responded. He took the books and distributed a copy to every one of the 5,000 fans. He did the same with '12 More Rules for Life.'

The people initially didn't understand that Dr. Peterson wasn't trying to impress them for his own personal gain. But they did begin to understand the doctor wanted them to abandon toxic ideologies and improve their lives before trying to change the world.

About Author