Most woke Oscars ever includes first living turd Oscar-winner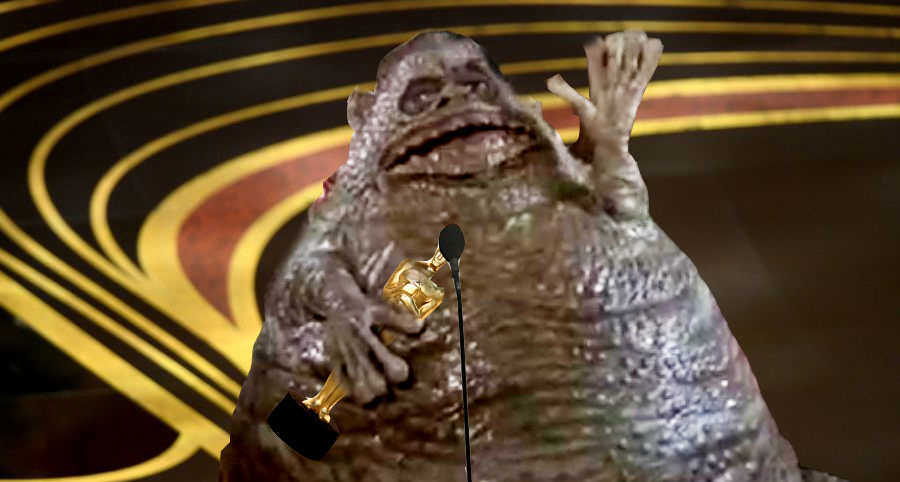 Hollywood, CA– It was an historic evening as the Motion Picture Academy dished out more Oscars to minorities than ever before, clearly making virtue signalling a priority over last year when no African American won anything worthwhile.
This year, winners include women, African American women, men who are women, indigenous people, and of course the first living turd to ever win an Oscar, Chet.
Chet, who is currently serving in Congress and hasn't starred in a feature film since the '80s Weird Science, won for lifetime achievement.
Billy Frankenface, the wokest MPA President ever said that they ensured that this would be a diverse year at the Oscars by threatening to out people who voted against minorities as Trump-supporters.
"You can't win in Hollywood these days without some sort of victimhood status. It's really a shame that the Jussie Smollett story didn't break earlier, because he would have won every award having a couple victim cards."
"It's about time," Chet said. "I'm a horrible actor, but I'm a turd so, like, I'm really diverse and stuff. That should win me points every year from here on out."
"Diversity is the most important thing," Frankeface said. "That's why we made sure Chet won this year."
Chet also won the unofficial award for best-dressed, which was ironic because he's technically always naked.

About Author