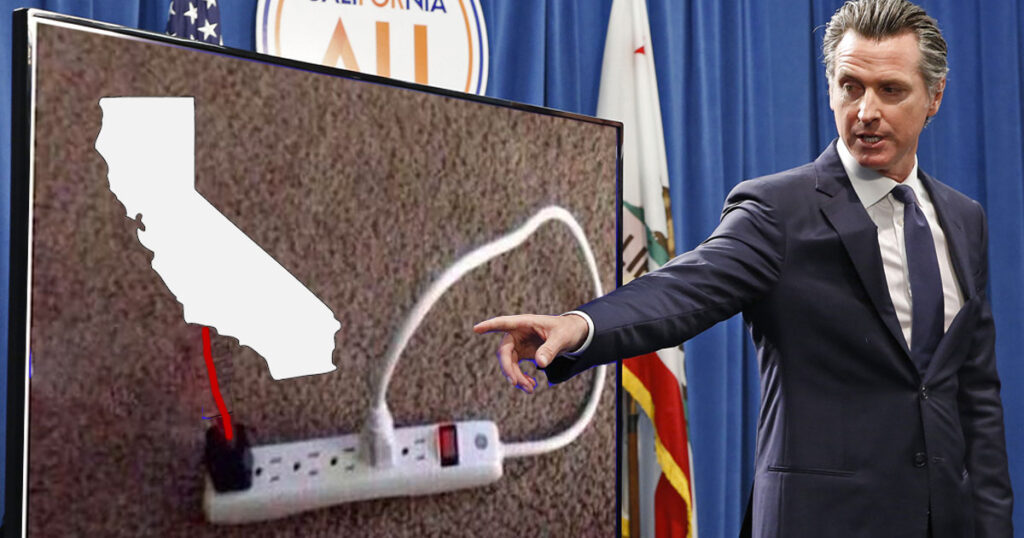 SACRAMENTO—Governor Gavin Newsom is sick and tired of waiting for the federal government to lead the way in fighting climate change.
After being criticized for banning the sale of gas-powered cars by 2035 in a state that consistently has rolling blackouts, Newsom has unveiled a plan to provide free, 100 percent renewable energy to the entire state of California before his gas car ban goes into effect.
"We can absolutely achieve 100% renewable energy," Newsom said in a press conference announcing his ingenious plan. "The concept is simple. The scientific expert Alexandria Ocasio-Cortez has demonstrated that plugging a power cord into itself will generate energy to my satisfaction. Now ,we just need to build a plug roughly the size of Los Angeles County and plug the entire state into it and we're set."
Reporters cheered and some cried at the boldness of the demonstration.
"I have no patience for people who think that climate change isn't the existential threat that it is or that this plug in a plug won't work. I'm not an ideologue, but I will kill whoever expresses doubt about this plan," Newsom said.
Originally published September 25, 2020.

About Author