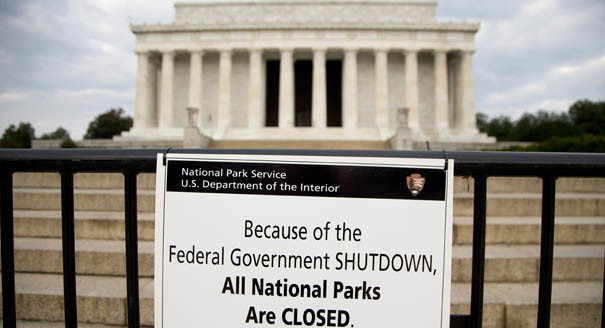 Thousands of people have been reported injured while looking at inanimate stone monuments across the United States spurring worries about the government shutdown.
"It has been terrifying," one witness said after visiting the Lincoln Memorial in Washington DC. "They all knew there was a risk because the government has been shut down, but no one thought it would be this bad."
"It's like the wild wild west at these national monuments. The gazing at sculpted marble and other rocks is out of control."
Apparently people cannot view large blocks of granite with words etched into it without government.
"This is why Obama closed all the parks," Sammy Tinkins of Phoenix, AZ said after visiting the Washington Memorial. "I mean it's a big stupid obelisk, but without government supervision, we're all helpless out here!"
There have been 57,201 serious injuries reported and 17 fatalities attributed to the risky enterprise.
"People think we're just wasting money," Department of Interior Superintendent Janet Holiny said. "But we're saving people's lives every day, which is why we must fund the government."