Trump removes all alcohol from Pelosi's office citing 18th Amendment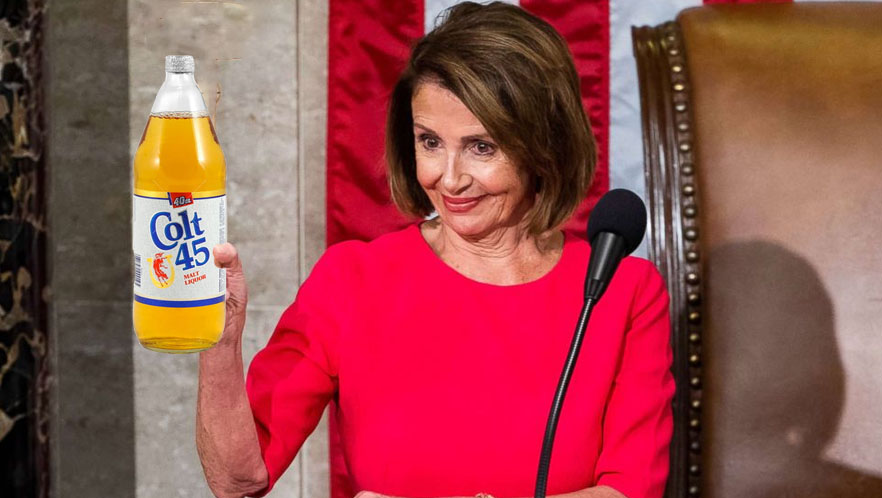 In a 'tit for tat' reaction to Speaker of the House Nancy Pelosi banging her drum about President Trump's fitness, citing the 25th Amendment, Trump responded via Twitter: "I'm invoking the 18th Amendment to remove all alcohol from Crazy Nancy's office effective immediately."

On several occasions Speaker Pelosi has made a point of saying that she does not drink alcohol leading this GT reporter to wonder then, just what is her excuse?
This last March, she turned 80 and if her constant outbreaks of mental gymnastics continue, a look at her competency wouldn't be out of order. Already even some of her constituents wonder if that she might be 'one taco short of a combination plate'.
Meanwhile, President Trump is debating, debating. Ex-VP Joe Biden who is also debating debating favors a virtual debate where a stand-in Max Headroom will be his face and James Earl Jones will do his voice. Senator Kamala Harris said that if she and VP Pence go at it again, she favors sock puppets on the set of Shonda Rhimes show, How to Get Away with Murder.

About Author