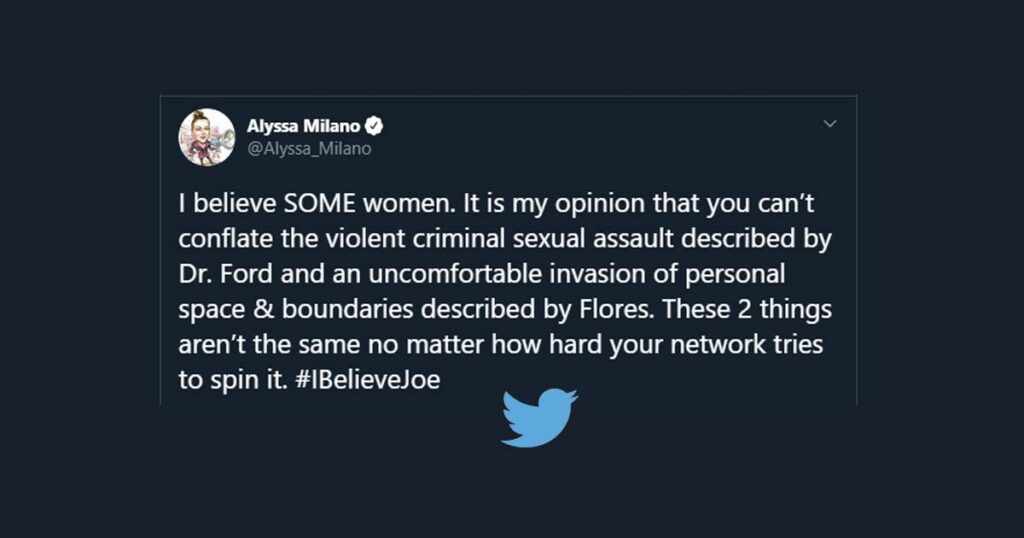 Twitter has done it again. With so many cutting edge technologies like increasing the allowed length of tweet from 140 to 280 characters (that was absolutely genius) they have reshaped the technological landscape.
They've done it again by reading all of their users' minds and switching all previously tweeted "#IBelieveHer" hashtags to "#IBelieveJoe" so that no one will seem like a disingenuous dirtbag for ignoring sexual assault claims against Joe Biden after claiming that all sexual assault claims must be believed.
"We at Twitter stand with being consistent and logical," Twitter CEO Jack Dorsey said after a toke from the bong. "So, we are making everyone consistent by changing their previous tweets to coincide with their current stance on sexual assault allegations."
The feature will include altering attacks on Brett Kavanaugh to read as praise.
"Twitter is really ahead of the ballgame with regard to controlling history and doublespeak," technology guru Artur Deetoo said. "They will soon usher in a complete revamping of the past to suit the present."
In related news, the #meToo movement has suspended all activities until the end of the 2020 election campaign.

About Author