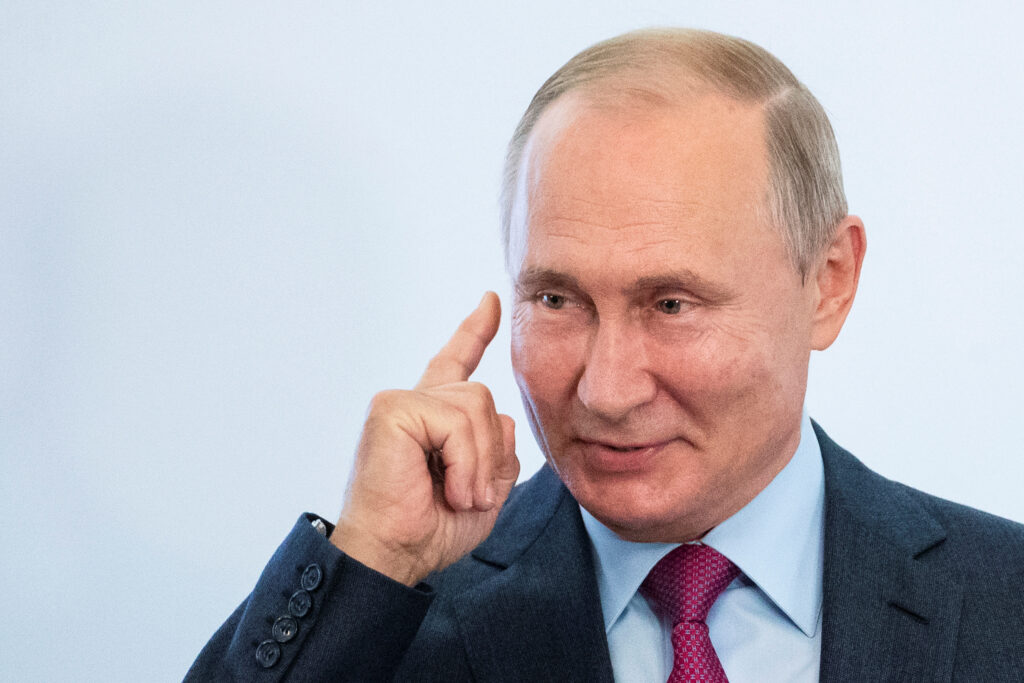 MOSCOW—Russian President Vladimir Putin publicly announced his new membership with Antifa and was immediately recognized as one of the world's most outstanding citizens.

Despite his questionable history, Putin unexpectedly joined Antifa, a loosely organized group which can do no wrong. He declared his commitment to the group's ideals of resisting bad guys by any means necessary. Addressing the media at a press conference, Putin said, "With my membership in Antifa, all violence and destruction committed through my orders with be justified and moral."

"That said, we're reclaiming Poland and then I'm finally taking Finland back," Putin said from the Kremlin.

A reporter asked him to define 'bad guy.' "Only bad guys question Antifa," the President said as he pointed at the reporter and she was whisked away by Russian police.

The international response has been extremely positive.

Polish officials realizing that defending themselves from an Antifa invasion would make them the bad guys already ordered the dissolution of their armed forces.

Ukrainians resisting Russian occupation all laid down their arms, instantly bringing peace and stability to the region. "I thought we were fighting for freedom and independence, but now that Putin is in Antifa, it's obvious that I've been wrong this entire time," said a Ukrainian soldier identified only as Alexi before being executed by Russian police.

The announcement also had a major impact on American politics. Many voters who believe President Donald Trump is controlled by Vladimir Putin are now in favor of the Trump administration. "If an Antifa is running the White House, then we're in good hands," CNN host Don Lemon said on air. "That's my truth."

All thirty seven viewers watching Don Lemon's show heads exploded upon hearing the news. All were officially recorded as COVID-19 deaths.

President Putin has already been awarded the Nobel Peace Prize. Committee members who nominated other candidates have been cancelled for supporting bad guys.

About Author