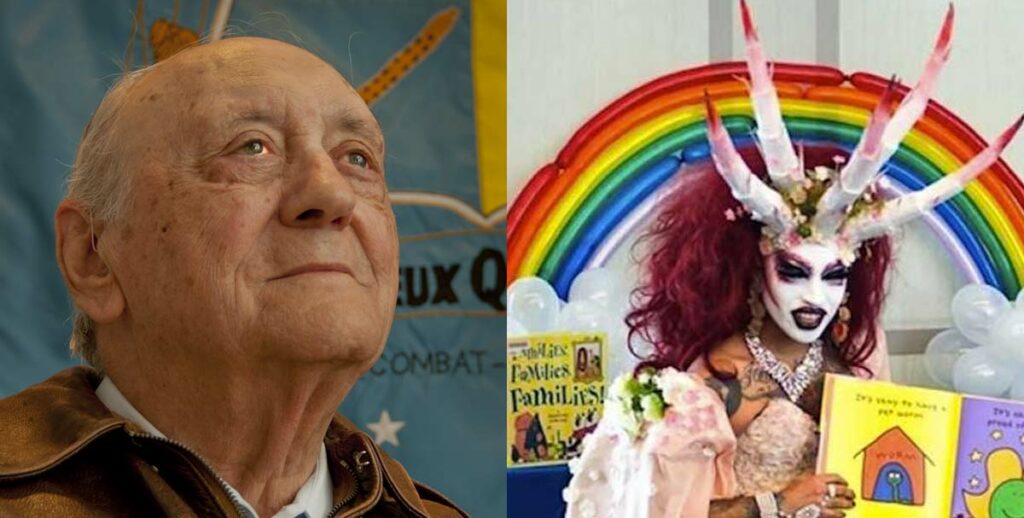 WWII Veteran and survivor of the D-Day invasion, 93-year-old Jamison Wright, is super glad he risked everything so that he could live in a society that taxed him against his will to pay for drag queens to read to children.
"It just warms my heart," Wright said, "to know that I risked my life in order to protect a society that steals money from me to corrupt the minds of impressionable children. I'm so glad that I did it."
If Jamison and his cohort, dubbed "The Greatest Generation", hadn't made a stand, we might not have parades in which children dance provocatively for money from older men.
"I'm so glad I stormed the beaches of Normandy, endured shrapnel and bullet wounds to preserve a society that produced millions of young men who feel violently attacked when someone says something they disagree with. Isn't it great?"
Wright was one of twelve survivors in his company and went on to take Berlin, ultimately defeating the Hitler.
"I'm so glad I helped defeat the Nazis so that I could be called a Nazi for wearing a red hat."


About Author