Alexandria Ocasio-Cortez releases new cookbook, 'Cooking Babies for Climate Change'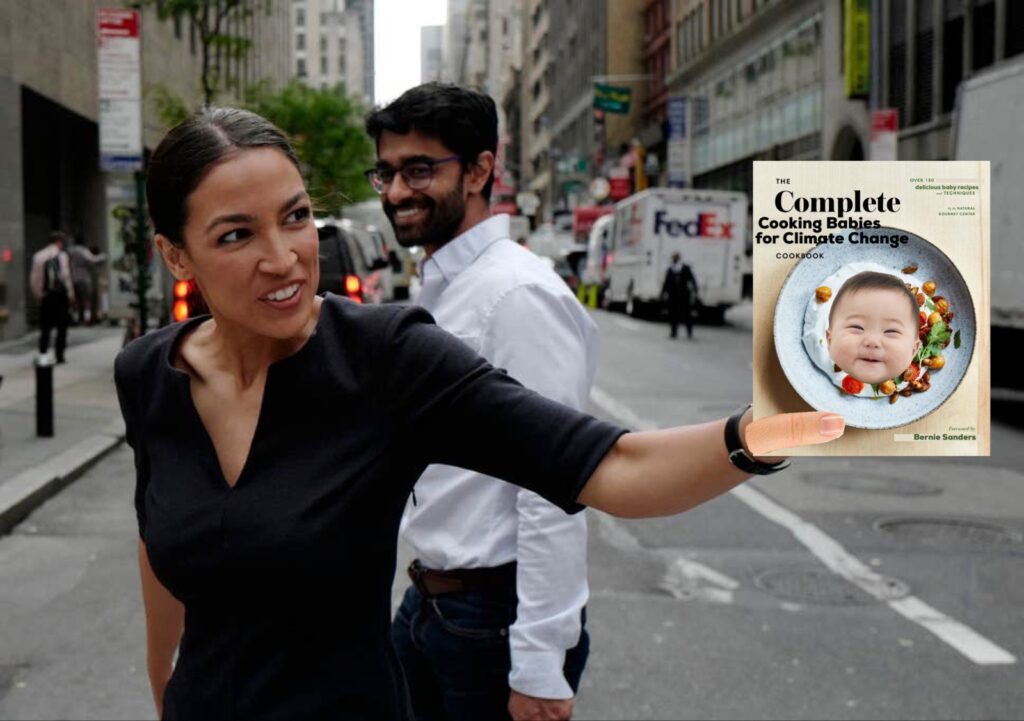 It all started with a crazed disciple of Alexandria Ocasio-Cortez charging her podium shouting "We've got to eat babies to prevent climate disaster!" Initially Ocasio-Cortez was troubled by the suggestion, but after pondering over the implications she decided to embrace cannibalism for climate change.
AOC's campaign wing has compiled a book of delicious baby recipes to combat climate catastrophe. The hard bound book will be released for a limited time, and all proceeds will benefit Alexandria Ocasio-Cortez 4 America.
This is truly amazing, and I have personally laid eyes on the recipes contained in this beautiful collection. Such concoctions include, Spring Baby Minestrone Soup, Smokin' Jalapeno Ground Baby Burgers, Roasted Infant with Carrots and Potatoes, and my personal favorite Creme de la baby toes with chocolate souffle.
It is truly a bold move releasing such a book of recipes, some voters may be appalled at the lengths AOC is willing to go for saving humanity, but bold times call for bold politicians. And Ocasio-Cortez is up for that job. I have already ordered a copy, and I suggest my loyal readers order one too.

About Author