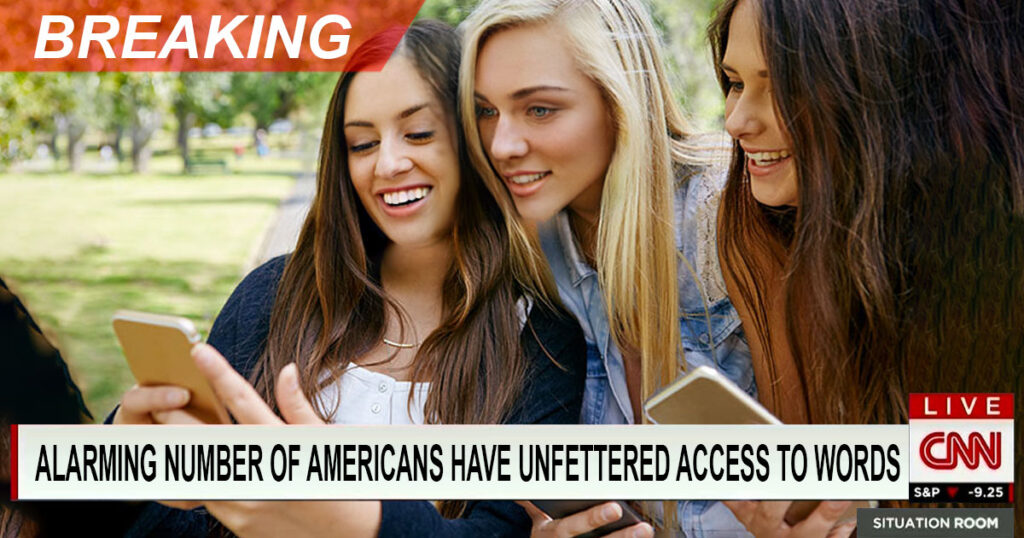 (CNN) Over the past few months there's been a disturbing new trend that's been spreading like wildfire. More than ever before, Americans are having 'unfettered conversations' across America, and these conversations aren't subject to the censorship or oversight of Big Tech.
"A very disturbing trend indeed," CNN host Brian Stelter said on his show. "We know that apps like Parler, Telegram, and Clubhouse have been the perfect forums to have entirely free and open conversations with few to no restrictions."
"But even worse than those apps is this place called 'America' or something – and it's here where over 325 million people can have completely unfettered conversations without any restrictions or censorship whatsoever. This 'America' thing is a danger to democracy and must be reined in, so Americans are prevented from expressing thoughts and opinions with which we the corporate media and Big Tech disagree."
Reports indicate that Twitter and Facebook have been considering booting America off their respective platforms, so to play things safely America joined Parler instead.