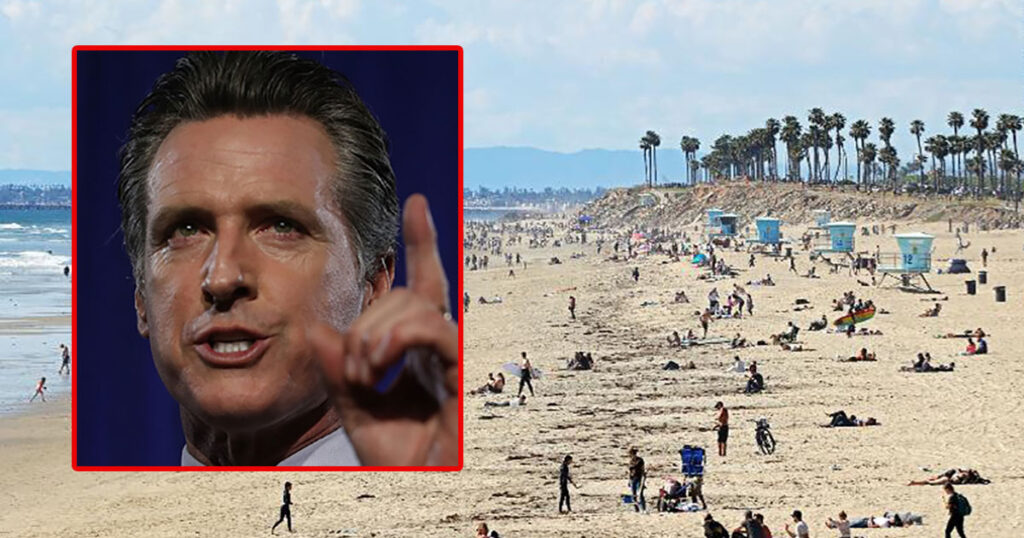 California Governor Gavin Newsom is vexed that no one in his state is obey his "stay at home" order after years of him encouraging illegal immigration.
Newsom issued a "shelter in place" order directing the state's nearly 40 million residents to stay home beginning March 20 to help stop the spread of coronavirus. Instead, residents have issued a "kiss my ass" order for Newsom.
Crowds descended on California beaches, hiking trails and parks over the weekend in open defiance of a state order to shelter in place and avoid close contact with others.
"Yeah, I understand that he wants everyone to stay at home so they don't spread the corona, but he should know that I want him to kiss my ass," Huntington Beach resident Jimmy DeLong said between hits from the bong.
Analysts were shocked that a state that encourages foreigners to break the law should have so many residents break the law.
"We let homeless people take a dump on the street in front of nice restaurants. We let people spread AIDS with impunity. We encourage immigrants to come here illegally. You'd think people would listen to my orders!" Newsom said in a press conference.

About Author