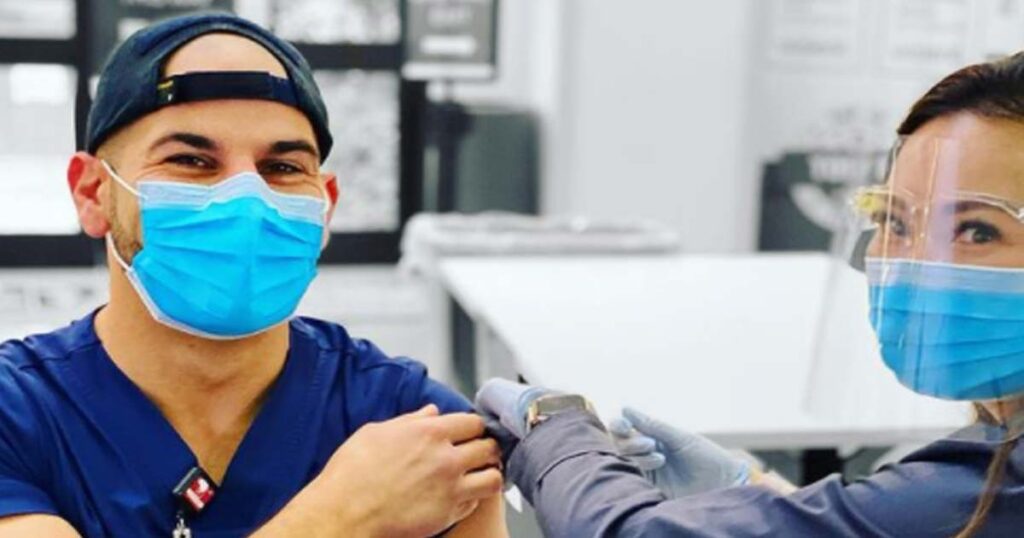 HOBOKEN, NJ—A spokesman for Pfizer Pharmaceuticals issued a warning for their new COVID-19 vaccine, which is currently being deployed around the country.
"Our vaccine is 95% effective in all populations, but ONLY if you post a selfie of you getting the vaccine on your favorite social media platform. Otherwise, you might as well be injecting apple sauce into your veins," Dr. Igor Stravinski said.
The effectiveness has been a point of confusion for many people.
"I thought you just get the vaccine and then it's supposed to protect you from the disease. I didn't know I had to post it on the Facebook," Wanda Perkins of Toledo, Ohio said. "I'm going to have to dial up my granddaughter to help me log into it again. I haven't used it in ages!"
But CNN's Brian Stelter has clarified.
"It's so important that people publicize them getting their vaccine!" Stelter said live on air to his record 341 viewers. "If a person injects a placebo in the forest and no one's there to see him take it, does he really inject it?"
Early reports show that people who have received the COVID vaccine are feeling great.
Originally published December 20, 2020

About Author