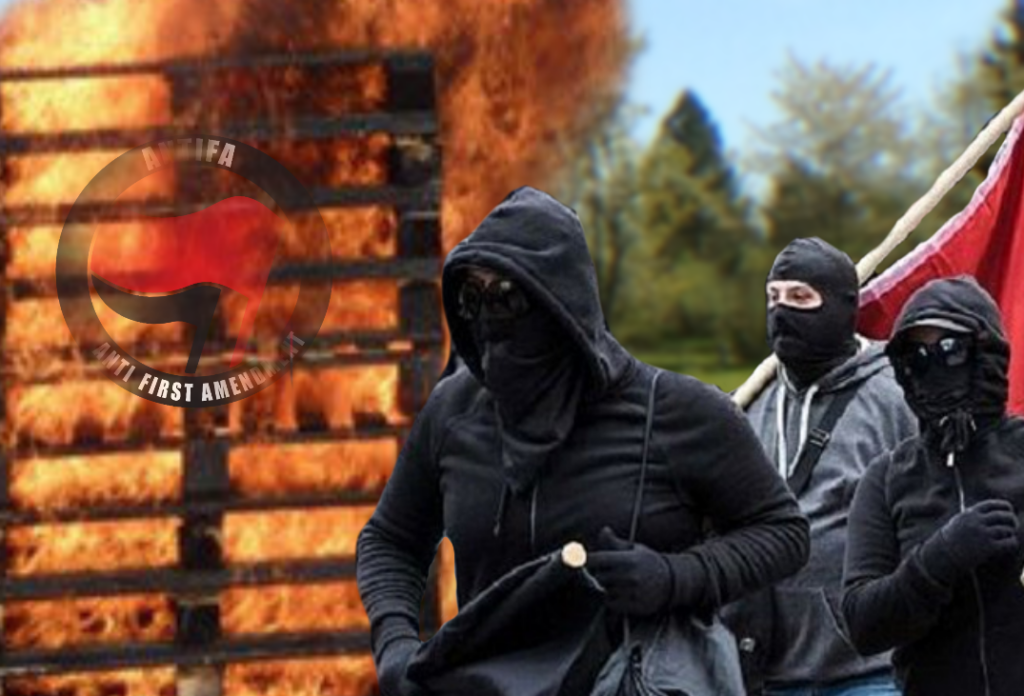 SEATTLE—The greater Seattle Antifa gang have razed their own autonomous zone to the ground after realizing that they are fascists.

Amid the George Floyd protests, the anti-border, anti-police Antifa barricaded the city's Capital Hill Autonomous Zone, and established a bordered and patrolled commune complete with an herb garden. Members constructed a monument to commemorate their one-of-a-kind Marxist revolution.

Without a single smith or tradesmen among their ranks, some of the communists built a statue out of wooden pallets, bubble wrap and bubble gum looted from Target.

Once completed, the monument stood 16 feet tall and had eight layers of spray paint covering the bottom half.

"Comrade Stalin would be proud," said contributor Aaron Hursky. "Capitalism is surely doomed now."

Activists celebrated the dedication by smoking marijuana and asking pedestrians for food.

As members gradually got high and passed out, new members were awakening in time for dinner only to learn of the new statue. Unaware Antifa was the subject of the statue, they learned of the actions and ideals represented by the monument.

"This statue is dedicated to a group that uses violence to silence others," said Antifa member Timothy Halibut. "That's fascist. And as an anti-fascist, I must silence alternate points of view."

"It was built by white people too, which is super problematic," chimed in pink-haired Sarah Tillerson. "We need to destroy it so POC can feel safe."

Dozens of Antifa congregated around the statue, hitting it with bike-locks and bottles of urine. One member punched it so hard he got a splinter and called 911.

When the mob was finally large enough to absolve anyone of individual responsibility, a brave Antifa member set the monument ablaze.

Once ignited, the monument toppled over, crushing an Antifa tent, an empty garbage can and 23 year-old member Rusty Holstein.

Luckily, nothing of value was lost.

They then turned their toddler-esque urge toward the rest of the community. It was completely razed within minutes.
Afterward, Antifa members celebrated by smoking marijuana and asking pedestrians for food.