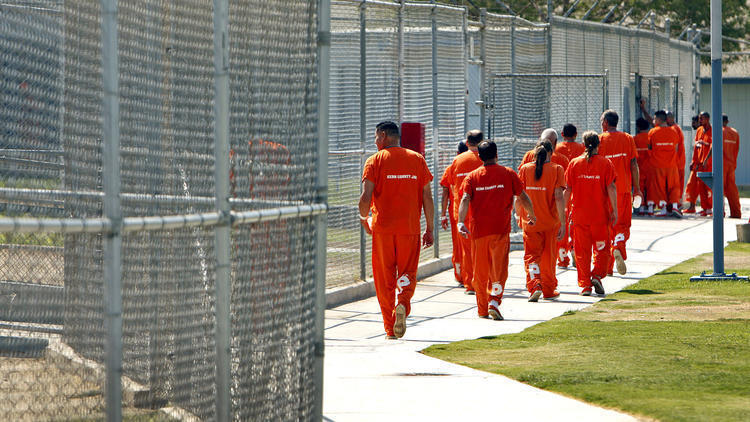 It's getting weirder out there. Democrats would empty every single jail cell from prisons that have almost no Covid-19. Of course that makes no sense. And we're talking violent felons, not jaywalkers. Sure, Harvey W. and Rikers Island may have a few cases but that's the exception, not the rule.
So these felons get out in the population and what do they do best? Commit felonies, that's what. But here's the interesting thing. There's more Covid-19 outside prison than inside. Why? Because new prisoners are being isolated for 14 days and prison is the world's best shelter-in-place. Uh duh.
Now for a real twist of fate. Newly released felons are being housed in half-way houses where living conditions are less than optimal, are now overcrowded, and breeding grounds for Covid-19.
What to do? Get potentially infected, and possibly die? Nope. The answer is pretty clear. They're creating mischief, getting in trouble, violating their conditions of release and being hauled back to prison where they should have been kept in the first place. Jeez.