Washington archbishop to Trump: 'How dare you come to our welcoming shrine that accepts everyone?'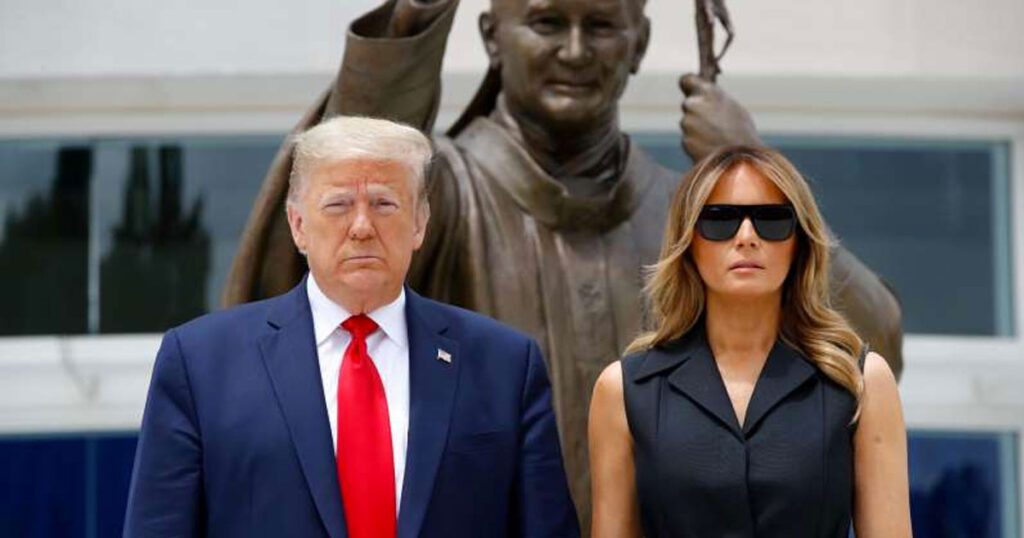 President Donald Trump and First Lady Melania Trump horrifically traveled across town Tuesday for a brief visit to Saint John Paul II National Shrine adjacent to The Catholic University of America. The shrine is a place of prayer for Catholics but welcomes all people.
Washington DC Archbishop Wilton D. Gregory slammed the visit saying, "I find it baffling that and reprehensible that such a welcoming place as our ecumenical shrine that accepts everyone would allow President Trump and his wife to egregiously pray here. How dare you come to our welcoming shrine that accepts everyone?"
The Trumps posed for photos in front of a statue of Saint Pope John Paul II outside the shrine and eerily stood silently for a few minutes, hands clasped in front of them. They creepily did not make remarks.
"We want our church to be a welcoming, safe place for anyone and all peoples and that is why we cannot allow Trump to come here and desecrate this welcoming shrine with his presence," Gregory said.
Later that day, Gregory welcomed a pagan ritual at that shrine and hosted a party for pro-choice congresspeople Nancy Pelosi and Senator Joe Biden.
"You see, we welcome everyone! Just not any fans of Trump and certainly not Trump himself!" Gregor added.