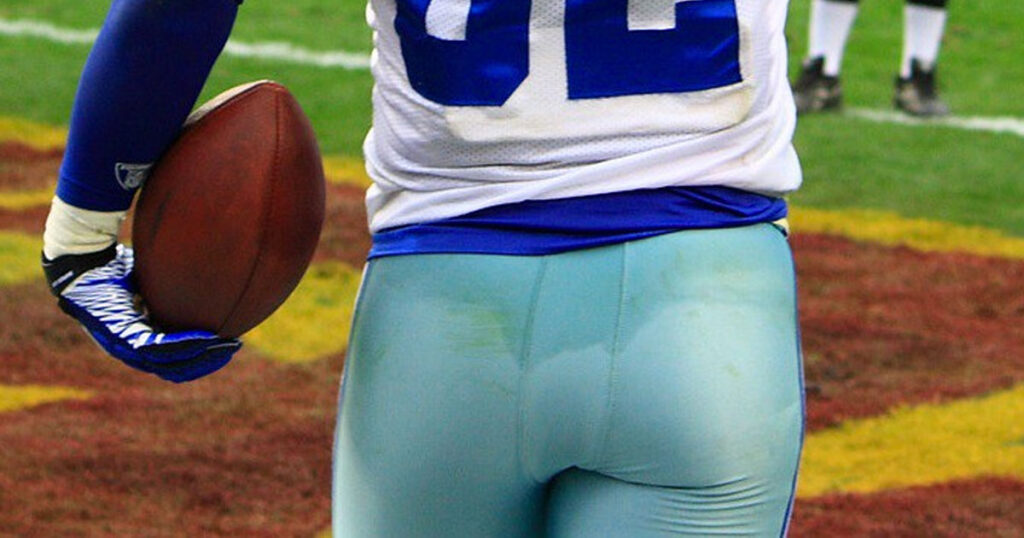 NEW YORK—After recently announcing that the NFL is gay with new pink sequin uniforms, Commissioner Roger Goodell has made the necessary move to refer to all positions on the football field as "tight end".
"When we say the NFL is gay, we mean it," Goodell said in a press conference. "And that means that we will only accept tight ends on the field, if you know what I mean. I for one am really excited about seeing one tight end find the hole in the defense and split the uprights."
According to the new rule, all positions will be called "tight end" including quarterback, running back, and linebacker. Goodell hinted that all positions will be called "wide receiver" next year after a year in the gay league.
There will also be at least two "sacks" per game and any defensive tight end that penetrates the backfield will be allowed to play with his balls for the rest of the game.
"I think what you'll find is that by focusing on all these tight ends, most if not all of our viewers will come out as gay too," Goodell added. "If you don't, you're a bigot."

About Author