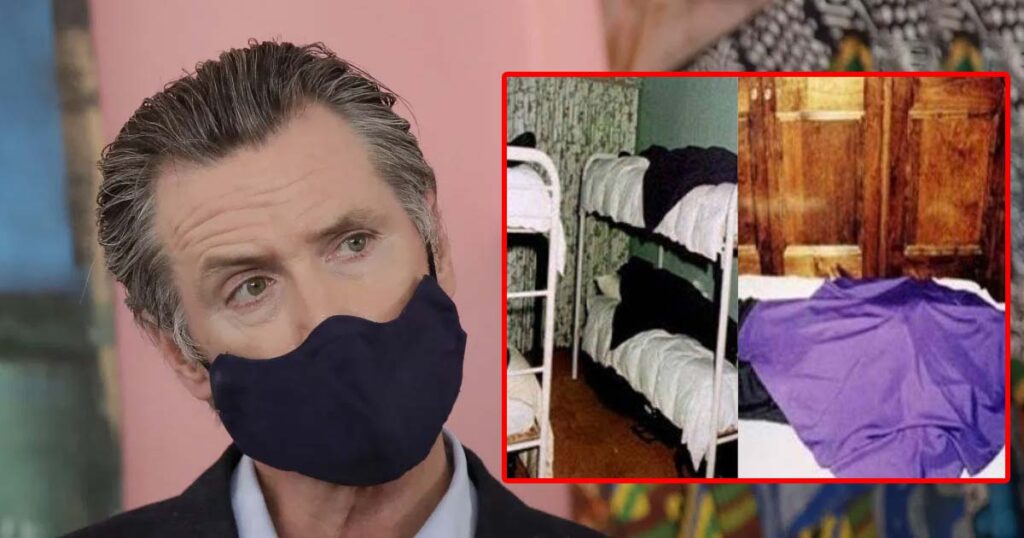 SACRAMENTO—Governor Gavin Newsom has lifted the ban on religious gatherings in his state as long as the gathering is a mass suicide, giving millions of depressed Californians something to look forward to.
"We are trying to save people's lives and do the right thing," Newsom said in a press conference announcing the new guidelines. "We want you to worship your religion but only if it ends up with 30 people wearing black Nikes and purple table cloths over their bodies."
California's social distancing and mask mandates have been some of the strictest in the country following world and national guidelines that have since been refuted.
"People do not have a right to go about their business and interact with people like normal like they did in Sweden. People do not have a right to risk dying from a disease, but they have a right to commit suicide, so that's why we're lifting this ban at this particular point in time," Newsom said.
Several groups who have gone insane from the lockdown have already taken Newsom up on his benevolent offer.
"It doesn't matter what the science says because we're going to stick with the old science that says we should lock people down until no one is sick, unless they want to come together and kill themselves, because science," Newsom added.