Zucker lands role in live-action Mx. Potato Head film after being fired from CNN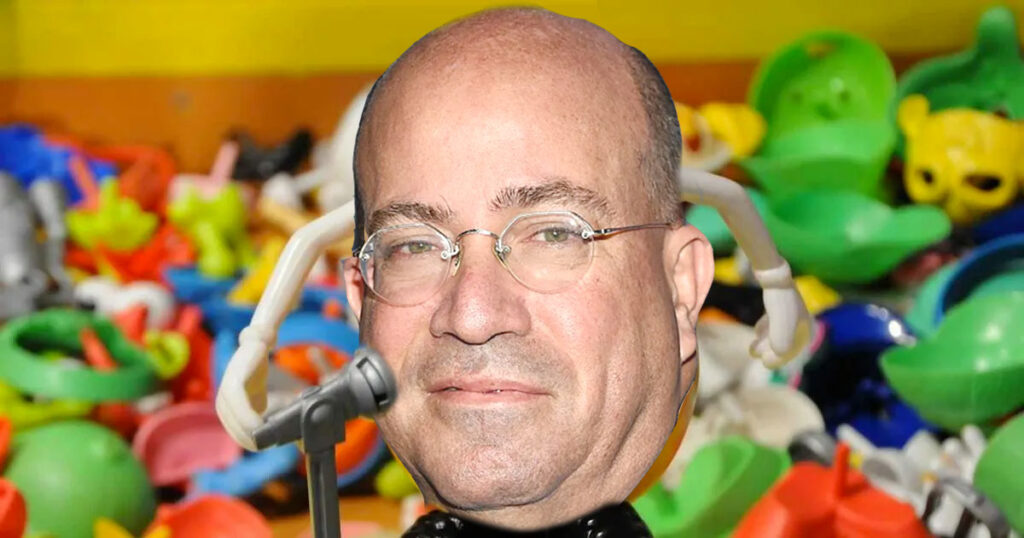 ATLANTA—Jeff Zucker has already landed on his feet. The embattled ex-President of CNN has won a starring role in the new live-action woke independent film, Mr. Potato Person.
The movie is about a confused Mr. Potato Head trying to figure out his gender identity in a mostly binary potato world. Aside from his gender confusion he also believes himself to be a sweet potato instead of a basic white potato.
"Jeff was made for this role," Mr. Potato Person Producer Steven Spielberg said. "His head looks exactly like a potato and he's gender confusion is very convincing. I'm so glad he was fired from CNN to have time to do this important film."
Mx. Zucker talked about being up for this challenging role of a potato. "When I was in 2nd grade I was so close to landing the lead role in the non-binary version of Peter Pan called Peyton Pan. My teacher told me I was so close, however, my big head could not fit inside the costume. Unfortunately, I was relegated to playing a background boulder in one of the final scenes. I believe the boulder and the Potato are very similar. I am confident I will mash this part playing the Potato Person."
Guest Stars include Nancy Pelosi as Potato's angry drunken great-grandmother, Joe Biden as his oft confused, angry, and incoherent grandfather, and Dan Quayle as Potato's English teacher who tries to set him on the right path.
Look for the live-action Mr. Potato Person starring Zucker, coming to a theater near you in the Summer of 2022.

About Author