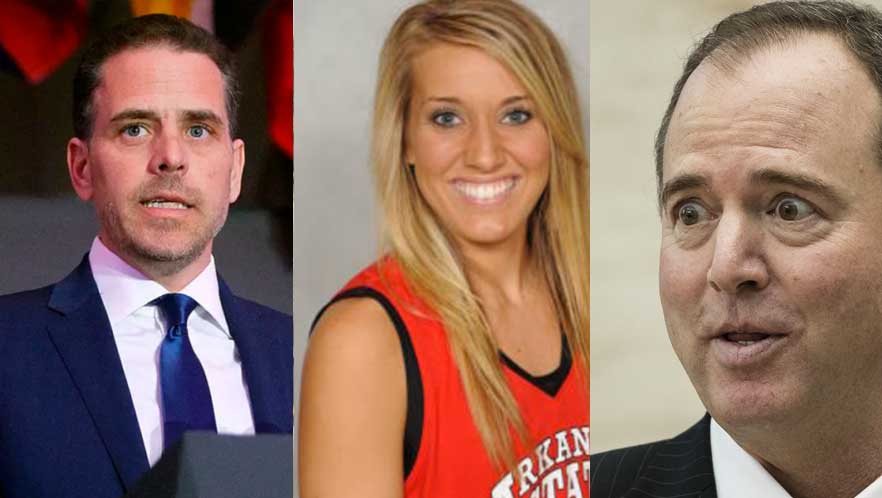 With the recent court ruling that Hunter Biden & Lunden Alexis Roberts must turn over 5 years of financial records, it appears the Arkansas child custody case against the son of Joe Biden is getting worse every day. The Burisma Executive and offspring of the lead democrat presidential nominee is in need of some legal help now that Former Arkansas Attorney General & lawyer Dustin McDaniel has decided to no longer represent Hunter Biden.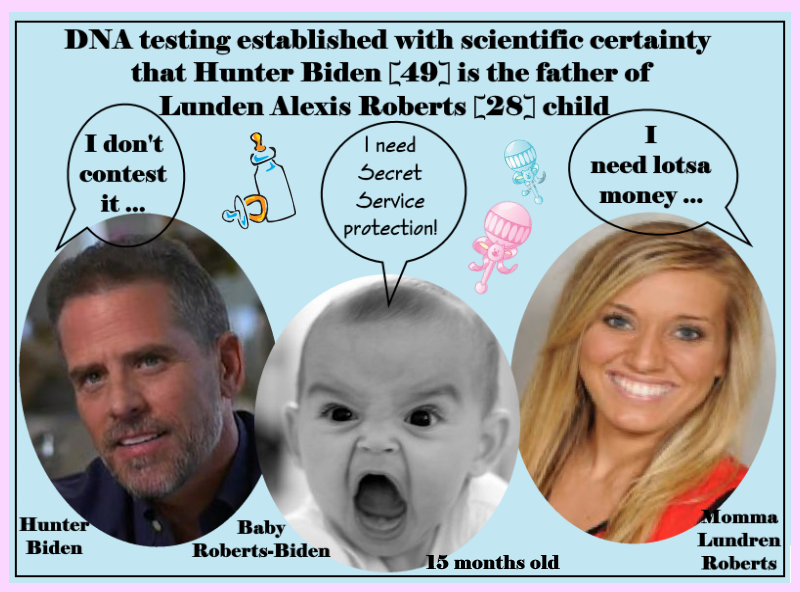 Below is a list of folks who could help Hunter Biden during this troubling situation:
United States Congressman Adam Schiff– His powers given to him by the U.S. Constitution to rule any woman out of order can silence many critics and like Hunter Biden, he has connections to Ukraine. Schiff can also summon dozens of false witnesses just like during the impeachment hearings. Congressman Nadler is a similar option.
Ruth Bader Ginsburg– The corpse of Ginsberg has been propped up in the Supreme Court chamber for over a decade now while her soul resides in the 7th layer of hell, but the ACLU lawyer's decades of issuing edicts against America and Christianity could come in handy in the courtroom. The media's effort to make RBG look cool could also help the public image of a guy who was kicked out of the Navy for smoking Crack.
Cornpop- After being scared away by Joe Biden's golden hairy legs, can Cornpop find redemption by helping his son with his child support case?
Baby Yoda–  Anyone with Midi-chlorian powers would come in handy in any situation, but Jedi most loved by millions today is by far Baby Yoda. Most hearts will melt at the sight of the wobbling Jedi and those who dare challenge him will be lifted in the air like an X-Wing out of a swamp. Of course there's the problem of reaching the galaxy far far away, finding the little man, and dealing with his Mandalorian caretaker. There's also likely fact that Baby Yoda might not want the force to be with the crony capitalist.
Mr. Clinton Killdepstein- This Walmart shopper has become famous thanks to youtube and so many people are hoping he finds his party in the Grocery section. https://www.youtube.com/watch?v=_8lCYJc3R5k
Speaking of which..
Bill & Hillary Clinton- The Secretary of State's play for pay program has enriched crony capitalist around the world, but their Foundation is in need of some funds due to Orange Man stealing the Presidency. Both have legal experience such as the Kathy Shelton Case & seem to have so far escaped corruption charges against them.
More Arkansas options
Former Hunter Biden Attorney & Friend Dustin McDaniel's girlfriend- Ever heard of Hot Springs lawyer Andi Davis? Did you know that her affair with then Attorney General Dustin McDaniel ended his race for Arkansas Governor? Of course not! Had a lawyer for any Trump family member cheated on their spouse with the spouse of another, it would be headline news, but The Media standard of downplaying/ignoring anything that makes democrats look bad is still in effect. Hunter could use this to his advantage!
Asa Hutchinson III- Hunter Biden has an Arkansas twin! He got a job connected to the Communist Regime of China despite little qualification, has gotten a pass for substance abuse (multiple DUIs) & mainly in his position of power due to his daddy being a political leader. CONDUIT NEWS with Paul Harrell broke the story of Arkansas Governor Asa Hutchinson's law firm representing Chinese companies that have been receiving Arkansas taxpayer money in the form of economic incentives & that Asa Hutchinson III, is the managing partner of the law firm. The media standard of downplay/ignore also applies to RINOs as long as it doesn't hurt a democrat. Bonus points!
The Marble Palace/Arkansas Swamp- You get The Arkansas Chamber of Commerce, The Municipal League, various departments like the Tech Park enriching noise reduction wall building Department of Transportation, lobbyist like Rusty Cranfowrd, All Democrat & many Republican politicians. This machine has passed tax increases, sabotaged gun rights bills, a bathroom bill, renamed a mutli million dollar wasting Obamacare scheme & increased government in a Trump supporting State. The state primary elections in March 2020 might cause some RINOs to be voted out. Get this machine to help you in The Natural State!
The Arkansas Razorbacks- If you are going to lose, lose in style. Unlike ASU Jonesbore, The Fayetteville football franchise has fired several multi million $ coaches due to sex scandals & losing games and has even resulted in other colleges firing their coaches for not beating them enough. The College sports system is a multi million partialy taxpayer funded scheme that somehow grows while tuition rates skyrocket and it's still an excuse for in debt millennials to get drunk so go ahead and have your tailgate party!
Got any more suggestions? Comment on this post.